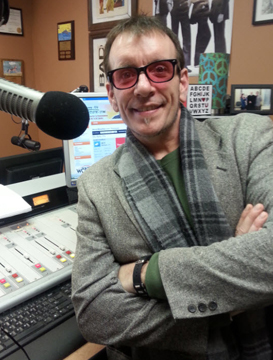 Brian Ruane
Morning Show Host
6 AM - Noon




Funny radio story: Hmmm Career Highlight…I bet my hair on the Buffalo Bills (against the Steelers). Well, the Bills lost…BIG TIME! So, live, on the air, I SHAVED MY HEAD! BALD!....GRRR RADIO STUNTS!!!
Person in history to meet: Paul McCartney
Three dinner guests: Paul McCartney, John Lennon, George Harrison
Favorite singer/group: The Beatles
Favorite movie: Braveheart
Favorite TV: Hmmm….Discovery ID J
Words to live by: It's not that I'm smart, it's that I stay with problems longer….Albert Einstein
Favorite food: My wife's cooking (which is basically anything frozen from the store)!
Beverage choice: COFFEE
Hobbies: Building, repairing and playing guitars
Life goal: To never bet on the Buffalo Bills again
Greatest fear: The Buffalo Bills in the Super Bowl
Charity of Choice: St. Jude's, Compassion International
Something about me that would surprise Sunny 106 listeners: Deep down I am very shy…but, I overcame it by being a GOOF! I get "butterflies" everytime (before) I play my guitar live or speak to a crowd!