Water Protection Ordinance
Posted by Sunny News Room on 5/1/2015 9:12:00 AM.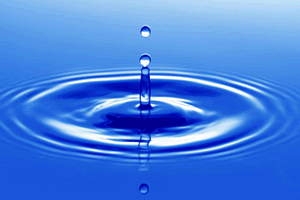 BROCKWAY, PA - A water protection ordinance was approved at last night's Snyder Township meeting in a divided vote of 2 to 1 with Supervisor Tom Sedlock voting no. The board was advised by Solicitor Ross Ferraro that the ordinance could be amended later if further information deemed it necessary.
More
Brockway, Water, Ordiance
---
Brookville Man Charged with Drug Delivery
Posted by Sunny News Room on 5/1/2015 9:07:00 AM.
CLEARFIELD, PA – A Brookville man accused of providing the heroin that resulted in another man's overdose death waived his right to a preliminary hearing Wednesday during Centralized Court at the Clearfield County Jail.
More
Brookville, Shaffer, Drug
---
Philipsburg Man Jailed On Charges Of Choking
Posted by Sunny News Room on 4/30/2015 10:04:00 AM.
PHILIPSBURG, PA - A Phillipsburg man has been jailed on charges of choking a 6-year-old boy. Police said Brian Troy, of Philipsburg, told them the boy had a bad allergy after the boy needed medical treatment for injuries to his neck and face.
More
Philipsburg, Man Jailed, Choking
---
Long-Standing Ridgway Skate Park Set To Be Removed
Posted by Sunny News Room on 4/30/2015 10:02:00 AM.
RIDGWAY, PA - A skate park that's been in Ridgway for more than a decade is set to be removed by the end of summer, but those who made the decision say there's a good reason. The Ridgway YMCA owns the space, but the borough leases and maintains it, but now the YMCA needs the space for parking. the park is set to be removed from its current location by September 1st.
Ridway, Skate Park, Removed
---
Expect Delays in Ridgway for Bridge Repairs
Posted by Sunny News Room on 4/30/2015 9:54:00 AM.
Ridgway, PA – A detour for northbound traffic began yesterday afternoon on the Pennsylvania Department of Transportation's Pennsylvania bridge job in Ridgway; work to replace the superstructure of the bridge began in late March. The bridge spans Elk Creek on Route 219 (North Board Street) in the borough.
More
Ridgway, Bridge Repairs, Delays
---
Posted by Sunny News Room on 4/29/2015 12:39:00 PM.
HARRISBURG - Police announced Monday that they have seized more than $16 million in various drugs across the state so far this year. In the past four months, troopers have taken 21 pounds of heroin and more than 54 pounds of cocaine off of the streets; that's a total of $9.6 million.
They also have seized more than $3 million worth of prescription pills and 1,400 pounds of marijuana.

---
State Prison on Lock Down
Posted by Sunny News Room on 4/29/2015 12:27:00 PM.
HOUTZDALE, PA — The state prison in Houtzdale was on lock down for several hours Tuesday and support staff from other state prisons were called in after five staff members were injured in an incident in the prison yard, Superintendent Kenneth Cameron said in a news release.The incident Tuesday afternoon began when a fight broke out between two inmates. Five corrections officers were injured when they intervened. One was taken by helicopter to a hospital. Late Tuesday, the incident was "resolved peacefully," according to the state Department of Corrections .
State Prision, Lock Down, Houtzdale
---
Train Crashes Into Vehicle
Posted by Sunny News Room on 4/29/2015 12:20:00 PM.
WASHINGTON TOWNSHIP, Jefferson County, Pa. – Two people were injured Monday night when a train crashed into their vehicle on the tracks in Jefferson County. State police in DuBois have confirmed that the two people injured in a passenger vehicle were Laura Dressler, 20, of DuBois and John Carlson III, 31, of Brockway. Police said Dressler was driving a 2007 Dodge Commander around 9 p.m. Monday but failed to yield to the oncoming train on Old Grade Road in Washington Township, Jefferson County. Police said the SUV that Dressler was driving rolled a number of times and was totaled. Dressler and Carlson suffered moderate injuries and were taken to Penn Highlands in DuBois. Authorities said they are expected to recover.

---
Man Pleads Guilty to Selling Drugs
Posted by Sunny News Room on 4/28/2015 11:19:00 AM.
CLEARFIELD, PA – A former DuBois man pleaded guilty to selling drugs during sentencing court in Clearfield County. David V. August, 37, an inmate of the Indiana County Jail, pleaded guilty to delivery of a controlled substance, criminal use of communication facility in two cases and to criminal attempt/delivery of a controlled substance and criminal use of communication
More
Clearfield, Guilty, Drugs
---
County Seizes Three Brookville Children
Posted by Sunny News Room on 4/28/2015 11:10:00 AM.
BROOKVILLE, PA - Three children are in foster care and their parents are facing charges after police say the children showed signs of malnourishment. Police say 28 year old Amanda Powell and 26 year old Andy Powell are facing charges after three children were found to be in poor health.
More
---
Next Entry