Posted by Sunny News Room on 1/23/2015 8:15:00 AM.
HOLLIDAYSBURG, BLAIR COUNTY - Hollidaysburg Borough Police need your help to solve a burglary in that area. The Donut Connection, located on Blair Street in Hollidaysburg on January 5th around 9:30 p.m. is where the incident occurred, when an unknown person forcibly entered the business and stole cash.
More
Crime, Hollidaysburg, Forcibly, Incident
---
Posted by Sunny News Room on 1/23/2015 8:15:00 AM.
WILKES-BARRE, PA - A witness in the trial of a notorious career criminal charged with the 2002 strangulation deaths of a northeastern Pennsylvania pharmacist and the pharmacist's girlfriend says the defendant offered him $20,000 about a month before presumably to carry out the slayings. Rodney Samson testified that he was drinking beer and smoking crack cocaine with Hugo Selenski when Selenski made the offer.
More
Selenski, Trial, Strangulation, Case
---
Posted by Sunny News Room on 1/23/2015 8:15:00 AM.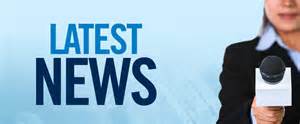 CLEARFIELD, PA - A hit and run accident occurred Wednesday on Route 879 in Pike Township. Michael J. Wagner of West Sunbury was traveling east directly behind another vehicle. For unknown reasons, the other vehicle started to slow down and Wagner was traveling too closely
More
Clearfield, Hit and Run, Wagner, Truck
---
Brookville Man Sentenced For Murdering Friend
Posted by Sunny News Room on 1/22/2015 2:20:00 PM.
BROOKVILLE, Pa. – A man accused of killing his friend and dismembering the body was given sentenced yesterday in Jefferson County Court. Michael Shugars agreed to a plea deal, and through that agreement, pleaded guilty to third-degree murder in the death of Chet Haddow, as well as burglary and robbery.
More
Brookville, Murder, Sentenced, Shugars
---
Child Pornography Charges Filed
Posted by Sunny News Room on 1/22/2015 2:17:00 PM.
CLEARFIELD, PA - Clearfield County District Attorney, William A. Shaw, Jr., announced today that a Clearfield man has been charged with Possession and Dissemination of Child Pornography.Shaw identified the defendant as 47 year old Kevin Bryon Owens of Mount Joy Road, Clearfield. On January 19, 2015, Corporal Michael Goss of the Pennsylvania State Police, Computer Crime Unit, filed a Criminal Complaint charging Owens with 8 counts of Sexual Abuse of Children,
More
Clearfield, Pornography, Gross, Child
---
Lieutenant Testifies At Selenski Trial
Posted by Sunny News Room on 1/22/2015 2:14:00 PM.
WILKES-BARRE, PA - A police investigator says a Pennsylvania man initially laughed when told that authorities planned to search his property for bodies, then became nervous and repeatedly glanced at the area where police later found two corpses. State Police Lieutenant Richard Krawetz testified yesterday at the trial of Hugo Selenski, who's charged with strangling a pharmacist and the pharmacist's girlfriend in 2002.
Selenski, Trial, Testifies, Pharmacist
---
PA Man In Jail For Shaking Baby
Posted by Sunny News Room on 1/21/2015 5:18:00 PM.
JEFFERSON, PA - A man has been jailed in Greene County after police say he admitted shaking his infant son so hard the boy's eyes rolled back into his head. Jeffery Kennedy faces child endangerment and other charges. The infant's family tells the Observer-Reporter the boy may have suffered permanent vision damage.
Jefferson, Baby, Shaking, Damage
---
Posted by Sunny News Room on 1/21/2015 4:28:00 PM.
DUBOIS – At Monday night's supervisors' meeting, Zoning Officer James Keck's year-end report showed some growth in Sandy Township.According to the report, there was $14,926,861 in total construction, an increase of $6.9 million.
More
Sandy Township, Growth, DuBois, Construction
---
Mixed Feelings About Fracking In PA
Posted by Sunny News Room on 1/21/2015 4:24:00 PM.
HARRISBURG, PA - Pennsylvanians have mixed feelings about the oil and gas drilling process known as fracking, some support it, some want greater precautions to protect public health and the environment; others want it banned altogether.
More
Pennsylvania, Fracking, Protect, Inauguration
---
Posted by Sunny News Room on 1/20/2015 3:30:00 PM.
PHILIPSBURG, PA – State Police in Philipsburg, through a thorough investigation regarding a Burglary that took place at a Philipsburg business, Conklins Corner, have arrested two suspects. 20 year old Jake Schneider of Munson, Pa and 21 year old Kristina Smarsh of Philipsburg are in custody after allegedly taking several items from two display cases including US Currency, and various pieces of gold and silver then fleeing on foot.
More
Philipsburg, Arrest, Burglary, Currency
---
Next Entry