While using VBScript LoadPicture() function, Error calculating dimensions for: E:\www\3592\www\onlinedb\wdsnfm\pics\Volunteers Wanted CW.jpg
Path/File access error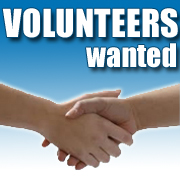 Lori Lewis


Q & A with Lori

Growing up:

I had the prime position in the family tree….the baby and the only girl! I was born in Bradford and graduated from Pitt-Bradford.



Getting into radio

: When I was a kid I was intrigued by the radio…it grew into a passion…and here I am. My first job was running religious programming on Sunday mornings in Bradford. Over the course of 2 years I was promoted to News Director before moving to DuBois in 1993! I was News Director, Program Director and now Station Manager. I've made it my home ever since.



Career Highlight

: Being a part of the team that won the National Association of Broadcasters Crystal Award!
Funny radio story: I agreed to jump out of a hot air balloon…when it came down to it I didn't want to…so as I tried to figure out how to get out of it as I was boarding the balloon a co-worker got stung by a bee…. I said, "Oh my god he's allergic!" I threw him in my car and rushed him to the hospital. He was fine and I didn't jump!

One person in history you would like to meet: Lucille Ball

Three dinner guests: God, Oprah, and the current President.

Favorite singer or group: Billy Joel, Jimmy Buffet, Kenny Chesney

Favorite movie: The Blues Brothers!

Favorite T.V. Show: I admit…I get wrapped up in some of the reality "train wrecks" on TV. Storage Wars, Hard Core Pawn, 2 Broke Girls, and Anger Management.

Words to live by: What doesn't kill you…will make you stronger!

Favorite Food: Just about anything from the Sea…or Pizza!

Beverage of choice: Ok….Diet Pepsi!

Hobbies: Boating and house projects!

Life Goal: To be healthy, wealthy, wise…and not get arrested doing it!

Greatest Fear: Not being able to take care of myself!

Charity of Choice: Anything that benefits children!

Something about you that would surprise Sunny 106 listeners: I hate to speak in front of a group! I used to fake illness and car trouble to get out of speech class!
On Air Now: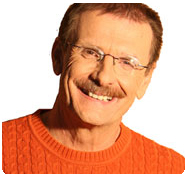 Dawson McAllister