Legislation to Improve Pennsylvania's Elk Hunting License Pr
HARRISBURG-
This week the Senate Game & Fisheries Committee advanced legislation to improve Pennsylvania's elk hunting license program, according to Senator Joe Scarnati (R-25).
Legislation to Help Volunteer Fire Companies Update Their Eq
HARRISBURG-The state Senate is considering legislation that will expand a program that allows volunteer fire and emergency companies to borrow from the state at a low interest rate.
PSU DuBois Psychology Professor Announces Retirement
DuBOIS
– After 32 years of teaching and research, and dozens of published articles and awards,
Penn State DuBois Professor of Psychology John Johnson will retire at the end of this semester.
Closer to Butting Out E-Cigs for Minors
HARRISBURG
. - Electronic cigarettes would be added to the list of tobacco products banned for sale to minors in Pennsylvania, under a bill that has just cleared the state Senate Judiciary Committee.
Penn State to Face UCF in First International Game
UNIVERSITY PARK,– Nittany Lion Club members, Penn State Alumni Association members and fans who have not secured their tickets for Penn State's historic appearance in the Croke Park Classic will have an opportunity to do so starting Monday, December 9.

Senate Approves Baker Bill to Help More Military Families
HARRISBURG-The Senate unanimously approved a bill sponsored by state Senator Lisa Baker (R-20) to help a greater number of military families who have fallen on hard times.

A Parent in Prison? More Common than Autism
HARRISBURG - Having a parent in prison is more common than childhood autism in the U.S., according to a new report from Volunteers of America that seeks to raise awareness of what life is like for the children and their caregivers.

Carbon Monoxide detector measure goes to Governor
HARRISBURG-The Senate today concurred on House amendments to Senate Bill 607, Senator Pat Browne's bill that would establish the Carbon Monoxide Alarm Standards Act. SB 607 now goes to the Governor for his signature and enactment into law.

Rep. Watson Applauds Movement of House Child Protection Bill
HARRISBURG
-
Lawmakers this week applauded the advancement of several pieces of legislation aimed at upgrading and enhancing child protection laws in Pennsylvania.
Ms. Cats Cache Ribbon Cutting
DuBOIS-The Greater DuBois Chamber of Commerce,

officially welcomed Ms. Cats Cache to the CIty of DuBois with a ribbon cutting on Monday.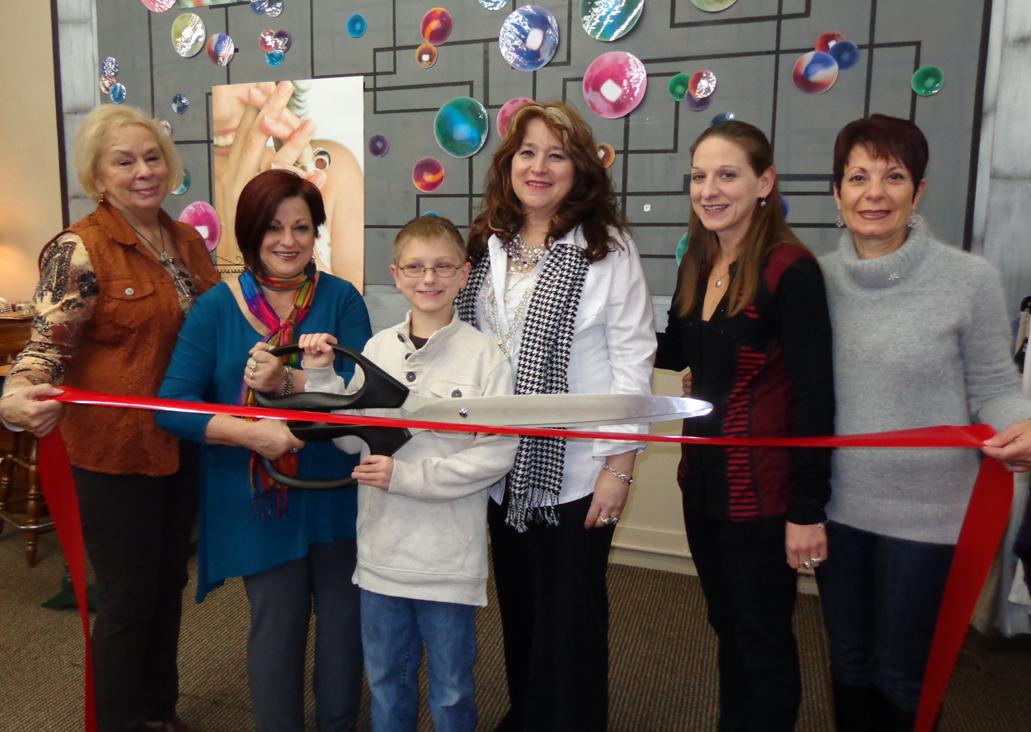 DUI Victims' Moving Memorial at Clearfield Area High School
CLEARFIELD– PennDOT and the Pennsylvania DUI Association will host the DUI Victims' Moving Memorial on Friday, Dec. 6, at the Clearfield Area High School, to highlight the consequences of impaired driving.

Free Flu Clinics Offered During National Influenza Vaccinati
HARRISBURG– The Pennsylvania Department of Health and public and private partners will be offering free flu clinics throughout Pennsylvania during National Influenza Vaccination Week, Dec. 8-14, a week dedicated to advising people that it isn't too late to get the flu vaccine.

Advocates Fear Unemployment Extension Expiration Could Leave
HARRISBURG. - On the heels of cuts to food stamps comes more potentially bad news for Pennsylvanians finding it difficult to make ends meet. At the end of this month, the federal emergency unemployment compensation program will expire unless Congress passes an extension.

Brookville Money Dispute
BROOKVILLE-
Brookville Council last night denied a request from the fire department to transfer money to the department being held in escrow by the borough. The Brookville Fire Company, the department's fund raising entity, previously asked the borough to hold $55,000 in a separate account toward the purchase of a new $1 million plus fire truck.
Why are More Snowy Owls Visiting Pennsylvania?
PITTSBURGH - If you're fortunate enough to see one in Pennsylvania, it is quite a sight. The snowy owl, with its white feathers and striking yellow eyes, is being spotted in locations statewide.
Two Penn State Assistant Coaches Resign
UNIVERSITY PARK– Penn State Football coach Bill O'Brien announced today that quarterbacks coach Charlie Fisher and linebackers coach Ron Vanderlinden have resigned to pursue other opportunities.
Prescription Drugs Stolen from Area Home
CLEARFIELD -
State Police in Clearfield are investigating the theft of prescription medication from a home in Boggs Township, Clearfield County.

Area Man Caught Trespassing
SAINT MARYS -
A St. Marys man was found trespassing along hickory road in Huston township, Clearfield county yesterday.

State Tax Collection Slightly above Projections
HARRISBURG -
Pennsylvania's tax collections are slightly above projections, according to the latest figures from the revenue department.

A Chance for Older Pennsylvanians to Dial in their Driving
Harrisburg -
Tom Joseph reports: for older Pennsylvanians, this week serves as a reminder to keep their driving skills sharp and to consider taking a safe-driver course.

Twelve Days of Christmas Costs More this Year
NATIONAL -
It will cost more to supply the lords-a-leaping and ladies dancing in the twelve days of Christmas this season.

Healthcare.org's Benefit Felt in PA Emergency Rooms
HARRISBURG - Two months after its introduction, HealthCare.org, the website Pennsylvanians are using to enter the health insurance marketplace, is taking more applications every day. It's also seen as a tool through which emergency rooms can lessen the burden of being a "go-to" for the uninsured.

Hunters Sharing the Harvest with a Worthy Cause
Hunters who are successful in the upcoming deer hunting seasons are encouraged by the Pennsylvania Game Commission to consider participating in the state's Hunters Sharing the Harvest (HSH) program, which channels donations of venison to local food banks, soup kitchens and needy families.
Pa. researchers publish century of disease data
PITTSBURGH (AP) — Researchers at the University of Pittsburgh have published more than a century's worth of data on scores of infectious diseases they compiled while putting together computer models and simulations for research.

Winds limit use of balloons in Philly parade
PHILADELPHIA (AP) — Officials say gusty winds limited use of balloons during the annual Thanksgiving Day Parade in Philadelphia.

More...