Missing Information and Scores Added to PA School Performanc
The School performance profile website has been updated to include previously unavailable information from over 620 schools.
Members Introduce "Protecting Volunteer Firefighters and Eme
Washington, D.C. – U.S. Representative Glenn 'GT' Thompson (PA-5) today joined fellow Members of Congress in holding a press conference to discuss the introduction of the Protecting Volunteer Firefighters and Emergency Responders Act (H.R. 3685), which will ensure that emergency services volunteers are not counted as full-time employees under the employer mandate in the Affordable Care Act (ACA).

Senate Effort to Give Firefighters What They Need
HARRISBURG— Senate Lisa Baker (R-20) successfully led the Senate's effort to help volunteer fire companies buy desperately needed equipment through state-sponsored low-interest loans.

Drain vs. Gain: Attracting and Retaining More College Studen
HARRISBURG- With the theory that college students from other states can be a benefit to students who live in Pennsylvania, a state lawmaker wants to give colleges and universities here some flexibility setting out-of-state tuition rates.

Senate Passes Greenleaf Legislation to Fight Human Trafficki
HARRISBURG- On Tuesday, the Pennsylvania State Senate passed legislation introduced by State Senator Stewart J. Greenleaf (R, Montgomery, Bucks) to fight human trafficking in Pennsylvania. Human trafficking is the modern practice of slavery in which victims are forced into labor or sexual servitude under the threat of force or coercion.

New Online Lung Cancer Screening Tool Can Save Lives
HARRISBURG - The American Lung Association has launched a new online screening tool to help people determine if they should get a low-dose screening for lung cancer, the No. 1 killer in Pennsylvania and the nation.

Hyde Man Sentenced to State Prison for Domino's Robbery
CLEARFIELD - Clearfield County District Attorney, William A. Shaw, Jr., announced today that a Hyde man has been sentenced to state prison.
Fugitive of the Week James Selvage
CLEARFIELD – Clearfield County District Attorney, William A. Shaw, Jr., announced Clearfield County's Fugitive of the Week for the week of December 9, 2013.

Think That PG-13 Movie is Suitable For Your Kid?
PHILADELPHIA - You may give the OK for your child to see a PG-13 movie, thinking the content is age-appropriate, but a new study from the University of Pennsylvania says that when it comes to some risky behaviors on-screen, there's little difference between those and R-rated flicks.

Legislation to Improve Pennsylvania's Elk Hunting License Pr
HARRISBURG-
This week the Senate Game & Fisheries Committee advanced legislation to improve Pennsylvania's elk hunting license program, according to Senator Joe Scarnati (R-25).
Legislation to Help Volunteer Fire Companies Update Their Eq
HARRISBURG-The state Senate is considering legislation that will expand a program that allows volunteer fire and emergency companies to borrow from the state at a low interest rate.
PSU DuBois Psychology Professor Announces Retirement
DuBOIS
– After 32 years of teaching and research, and dozens of published articles and awards,
Penn State DuBois Professor of Psychology John Johnson will retire at the end of this semester.
Closer to Butting Out E-Cigs for Minors
HARRISBURG
. - Electronic cigarettes would be added to the list of tobacco products banned for sale to minors in Pennsylvania, under a bill that has just cleared the state Senate Judiciary Committee.
Penn State to Face UCF in First International Game
UNIVERSITY PARK,– Nittany Lion Club members, Penn State Alumni Association members and fans who have not secured their tickets for Penn State's historic appearance in the Croke Park Classic will have an opportunity to do so starting Monday, December 9.

Senate Approves Baker Bill to Help More Military Families
HARRISBURG-The Senate unanimously approved a bill sponsored by state Senator Lisa Baker (R-20) to help a greater number of military families who have fallen on hard times.

A Parent in Prison? More Common than Autism
HARRISBURG - Having a parent in prison is more common than childhood autism in the U.S., according to a new report from Volunteers of America that seeks to raise awareness of what life is like for the children and their caregivers.

Carbon Monoxide detector measure goes to Governor
HARRISBURG-The Senate today concurred on House amendments to Senate Bill 607, Senator Pat Browne's bill that would establish the Carbon Monoxide Alarm Standards Act. SB 607 now goes to the Governor for his signature and enactment into law.

Rep. Watson Applauds Movement of House Child Protection Bill
HARRISBURG
-
Lawmakers this week applauded the advancement of several pieces of legislation aimed at upgrading and enhancing child protection laws in Pennsylvania.
Ms. Cats Cache Ribbon Cutting
DuBOIS-The Greater DuBois Chamber of Commerce,

officially welcomed Ms. Cats Cache to the CIty of DuBois with a ribbon cutting on Monday.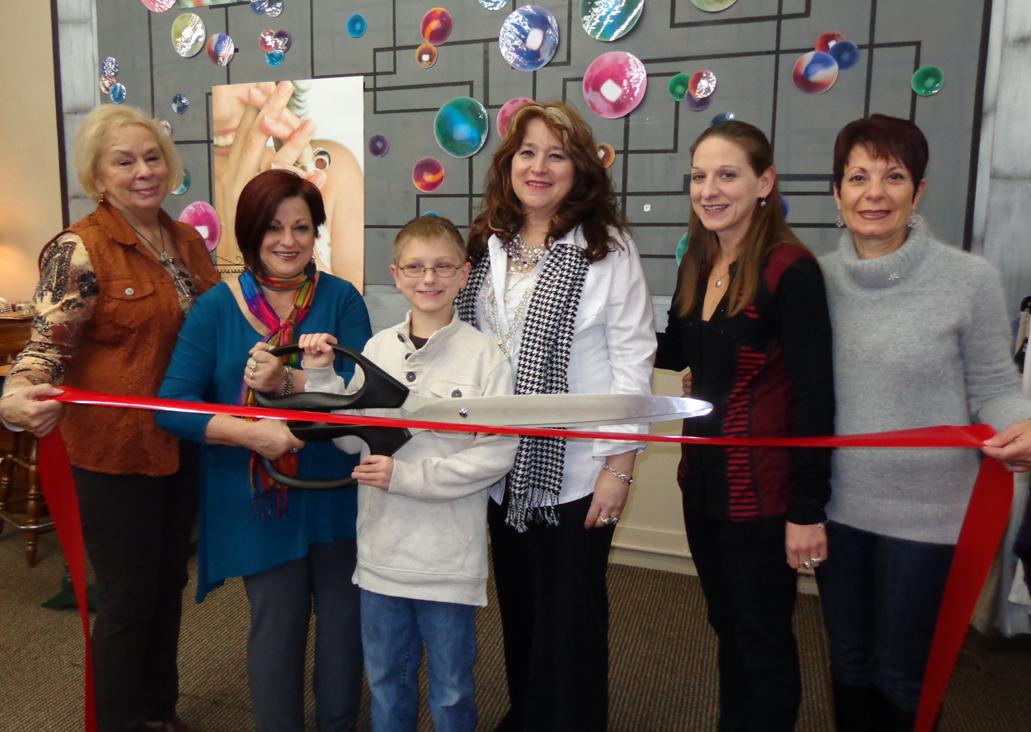 DUI Victims' Moving Memorial at Clearfield Area High School
CLEARFIELD– PennDOT and the Pennsylvania DUI Association will host the DUI Victims' Moving Memorial on Friday, Dec. 6, at the Clearfield Area High School, to highlight the consequences of impaired driving.

Free Flu Clinics Offered During National Influenza Vaccinati
HARRISBURG– The Pennsylvania Department of Health and public and private partners will be offering free flu clinics throughout Pennsylvania during National Influenza Vaccination Week, Dec. 8-14, a week dedicated to advising people that it isn't too late to get the flu vaccine.

Advocates Fear Unemployment Extension Expiration Could Leave
HARRISBURG. - On the heels of cuts to food stamps comes more potentially bad news for Pennsylvanians finding it difficult to make ends meet. At the end of this month, the federal emergency unemployment compensation program will expire unless Congress passes an extension.

Brookville Money Dispute
BROOKVILLE-
Brookville Council last night denied a request from the fire department to transfer money to the department being held in escrow by the borough. The Brookville Fire Company, the department's fund raising entity, previously asked the borough to hold $55,000 in a separate account toward the purchase of a new $1 million plus fire truck.
Why are More Snowy Owls Visiting Pennsylvania?
PITTSBURGH - If you're fortunate enough to see one in Pennsylvania, it is quite a sight. The snowy owl, with its white feathers and striking yellow eyes, is being spotted in locations statewide.
Two Penn State Assistant Coaches Resign
UNIVERSITY PARK– Penn State Football coach Bill O'Brien announced today that quarterbacks coach Charlie Fisher and linebackers coach Ron Vanderlinden have resigned to pursue other opportunities.
Prescription Drugs Stolen from Area Home
CLEARFIELD -
State Police in Clearfield are investigating the theft of prescription medication from a home in Boggs Township, Clearfield County.

Area Man Caught Trespassing
SAINT MARYS -
A St. Marys man was found trespassing along hickory road in Huston township, Clearfield county yesterday.

State Tax Collection Slightly above Projections
HARRISBURG -
Pennsylvania's tax collections are slightly above projections, according to the latest figures from the revenue department.

A Chance for Older Pennsylvanians to Dial in their Driving
Harrisburg -
Tom Joseph reports: for older Pennsylvanians, this week serves as a reminder to keep their driving skills sharp and to consider taking a safe-driver course.

Twelve Days of Christmas Costs More this Year
NATIONAL -
It will cost more to supply the lords-a-leaping and ladies dancing in the twelve days of Christmas this season.

Healthcare.org's Benefit Felt in PA Emergency Rooms
HARRISBURG - Two months after its introduction, HealthCare.org, the website Pennsylvanians are using to enter the health insurance marketplace, is taking more applications every day. It's also seen as a tool through which emergency rooms can lessen the burden of being a "go-to" for the uninsured.

Hunters Sharing the Harvest with a Worthy Cause
Hunters who are successful in the upcoming deer hunting seasons are encouraged by the Pennsylvania Game Commission to consider participating in the state's Hunters Sharing the Harvest (HSH) program, which channels donations of venison to local food banks, soup kitchens and needy families.
Pa. researchers publish century of disease data
PITTSBURGH (AP) — Researchers at the University of Pittsburgh have published more than a century's worth of data on scores of infectious diseases they compiled while putting together computer models and simulations for research.

Winds limit use of balloons in Philly parade
PHILADELPHIA (AP) — Officials say gusty winds limited use of balloons during the annual Thanksgiving Day Parade in Philadelphia.

Who Fills Post-Thanksgiving Plates in Pennsylvania?
PITTSBURGH - Now that the Thanksgiving spread has been cleared in homes and soup kitchens around the state, what's next for Pennsylvanians who face food insecurity on a daily basis?

Man terrorizes Women driving on 219
PUNXSUTAWNEY-

A man terrorized two young women driving on route 219 Monday. Punxsutawney State Police said 20 year old Gunther Lee Botzman from
Grampian followed the women as they were driving on route 219 between Mahaffey and Fire Tower Road in bell Township Clearfield County.
Penelec Restores Service to 85 Percent of Customers Impacted
ALTOONA– More than 170 workers from Pennsylvania Electric Company (Penelec), other FirstEnergy (NYSE: FE) utilities, and electrical contractors continue to work to restore service following a winter storm that brought freezing rain, ice, wind and snow to Penelec's 31-county Pennsylvania service area this week. As of noon today, service has been restored to approximately 13,700 Penelec customers – approximately 85 percent of the customers impacted by the storm.

New Small Games of Chance Legislation Will Assist Nonprofit
HARRISBURG- The Governor has signed legislation changing the laws covering small games of chance in Pennsylvania.
Epilepsy Awareness Month in Pennsylvania
HARRISBURG- November is being observed as Epilepsy Awareness Month in Pennsylvania.Our speaker is Senator Sean Wiley of Erie County, sponsor of the Senate-adopted resolution observing November as Epilepsy Awareness Month in Pennsylvania.

Season's first 700-pound bear checked in Lackawanna County
Two days of the four-day statewide bear season have produced a preliminary harvest of 2,044 black bears, the Pennsylvania Game Commission announced Tuesday.
Christmas trees, menorah arrive at Pa. Capitol
HARRISBURG, Pa. (AP) — The Pennsylvania Capitol is getting ready for the holidays.

Senators Discuss Problems, Solutions for Keystone Exams
HARRISBURG- Two state Senators met with community and education leaders, who urged them to stop plans to base student graduations on whether or not they pass a set of three Keystone Exams.

Report: Shale Drilling Jobs Not All They're Cracked Up to Be
HARRISBURG, Pa. - Companies drilling for shale in Pennsylvania tout their economic benefit by talking about the jobs they create, but a new study finds the industry hasn't created as many new jobs as some supporters claim.

Nov. 26 Early school Dismissals and Meeting Cancellations
DRMC Behavioral Health Inpatient Department Receives Award
DuBOIS - DuBois Regional Medical Center, an affiliate of Penn Highlands Healthcare™, is proud to announce its Behavioral Health Inpatient Department has been named a 2013 Guardian of Excellence Award winner by Press Ganey Associates, Inc.

Gabler Legislation to Exempt Timber Industry from Sales and
HARRISBURG- Legislation to provide sales and use tax exemptions for Pennsylvania businesses involved in timber harvesting was recently approved by the state House with bipartisan support. Bill sponsor Rep. Matt Gabler (R-Clearfield & Elk) said his legislation will help to strengthen the timber industry; preserve jobs and boost Pennsylvania's economy.

Education and Jobs Take Center Stage at PA Gov Forum
PHILADELPHIA - Five Democrats vying to become the next governor of Pennsylvania talked education and job creation at a forum in Philadelphia over the weekend, an event that was put together by several unions and activist groups.
Bill to Encourage Organ Donation in PA
HARRISBURG- Today, the Senate Judiciary Committee approved State Senator Stewart J. Greenleaf's SB 850, the Donate Life PA Act, to encourage more organ donation in Pennsylvania.
Fugative Captured
CLEARFIELD- Clearfield County District Attorney, William A. Shaw, Jr., announced the capture of a wanted fugitive.Shaw identified the Fugitive as Michael Jason Lamb, age 38, of Old Route 322, Philipsburg, Pennsylvania. Lamb was added to the Clearfield County Fugitive of the Week list on November 18, 2013.

'Operation Safe Holiday' Focuses on Seat Belt Use, Impaired
Harrisburg – PennDOT, the Pennsylvania State Police and local police statewide are teaming for "Operation Safe Holiday," an enforcement initiative focusing on seat-belt use and impaired-driving that aims to reduce crashes and traffic fatalities this holiday season.

Over $1 Million in Impact Fee Dollars Returning to Region
HARRISBURG – House Speaker Sam Smith announced today that three local projects have received over $1 million in funding through the state's Abandoned Mine Drainage Abatement and Treatment Program.

Senator Scarnati Applauds Ruling in Obamacare Religious Free
HARRISBURG – Senate President Pro Tempore Joe Scarnati (R-25), announced his support for a U.S. District Court ruling on Thursday which delayed the implementation of certain mandates contained in Obamacare on the Catholic Dioceses of Pittsburgh and Erie.

November is Adoption Awareness Month in Pennsylvania
HARRISBURG- A state Senator is calling attention to the fact that thousands of children in Pennsylvania are waiting to be adopted.

Uncertain Future for PA Pastor Who Officiated Son's Same-Sex
SPRING CITY - He may be in his final weeks as a Methodist minister in Pennsylvania, but Rev. Frank Schaefer says he does not second-guess his decision to officiate his son's same-sex wedding in 2007.
Poll: More PA Kids have Health Coverage than People Think
HARRISBURG- A perception about health insurance for children in Pennsylvania is that things are worse than they actually are.
Brookville Council Honors Retiring Mayor and Police Chief
BROOKVILLE-
Brookville Council last night presented long-time mayor Chip Wonderling and police chief Ken Dworek with special plaques honoring their many years of dedicated service to the borough. Both will be retiring at the end of the year.
Legislative Plan for Pennsylvania Veterans and Families
HARRISBURG
-
State Senate Democrats announced

Tuesday

that they're introducing a comprehensive package of legislation intended to help Pennsylvania veterans and their families deal with issues as they return to civilian life from military service.
Proposal to Cracking Down on Railroad Property Theft Approve
HARRISBURG - A proposal sponsored by Senator David G. Argall (R-29) that would strengthen the states Scrap Material Theft Prevention Act by including railroad materials received unanimous approval during Tuesdays Senate Environmental Resources and Energy Committee meeting, according to committee Chairman Gene Yaw (R-23).

Senate passes Senator Hutchinson's military physician incent
Harrisburg- The Senate today (November 18) approved legislation introduced by Senator Scott E. Hutchinson intended to assist the Pennsylvania National Guard in its efforts to recruit and retain military resident physicians.

FOW- Michael Lamb
CLEARFIELD – Clearfield County District Attorney, William A. Shaw, Jr., announced Clearfield County's Fugitive of the Week for the week of November 18, 2013.

SEC Weighs New Investment Option for "Regular Folks"
WASHINGTON
- You've probably heard of crowdfunding as a way to raise money for civic projects such as public parks and disaster relief, or creative projects like new recording artists and video games. It's is a way for people to pool their money to get something done, and soon crowdfunding could change the way people invest in businesses.
Keystone Exams Opposition
HARRISBURG- A Chester County lawmaker is once again calling on the state Senate to "fail" the Keystone Exams as a requirement for high school graduation.

Wearing Your Smartphone – Not Too Smart?
HARRISBURG- Wearable phones and computers are on loads of shopping lists as the holiday season approaches, but scientists are warning that research indicates the devices present likely health risks.
Report Raises Concerns, Offers Solutions for PA Big-Game Pop
HARRISBURG- The deer and bears that call Pennsylvania home are finding themselves under attack, not by predators, but by a changing climate that's putting their well-being at risk. The problem is covered in detail in a new National Wildlife Federation report titled, "Nowhere to Run: Big Game Wildlife in a Warming World."

Taxpayer Protection Legislation Introduced Harrisburg
HARRISBURG
-
Legislation is being introduced in Harrisburg to make school employees who commit crimes against students responsible for court costs associated with their conviction.
Pennsylvania Career Development Day
HARRISBURG- "Career Development Day" in Pennsylvania highlights how schools and employers are working to prepare students for the opportunities and challenges of a 21st century workforce.

Argall Bill Eliminating Potato Package Weight Restrictions C
HARRISBURG –
Legislation that would remove weight limit restrictions on potato packages for sale in Pennsylvania unanimously cleared the Senate on Tuesday, according to the bill's sponsor Senator David G. Argall (R-29).
Most Brockway Students Get Honor Roll
BROCKWAY- The Brockway Area School Board was pleased with the district's high number of honor students following the first report card period.

Updating Alternative Energy Standards Could Create Jobs and
HARRISBURG- A state Senator has introduced legislation that would require 15 percent of the state's electricity be delivered by renewable fuel sources by 2023. Don Rooney has details

Walking Man Brings Message of Hope, Health to Pennsylvania
PHILADELPHIA - In the past four years, George Throop has walked roughly 4,000 miles across the country, and this week his journey has brought him to Pennsylvania with a message of good health and hope.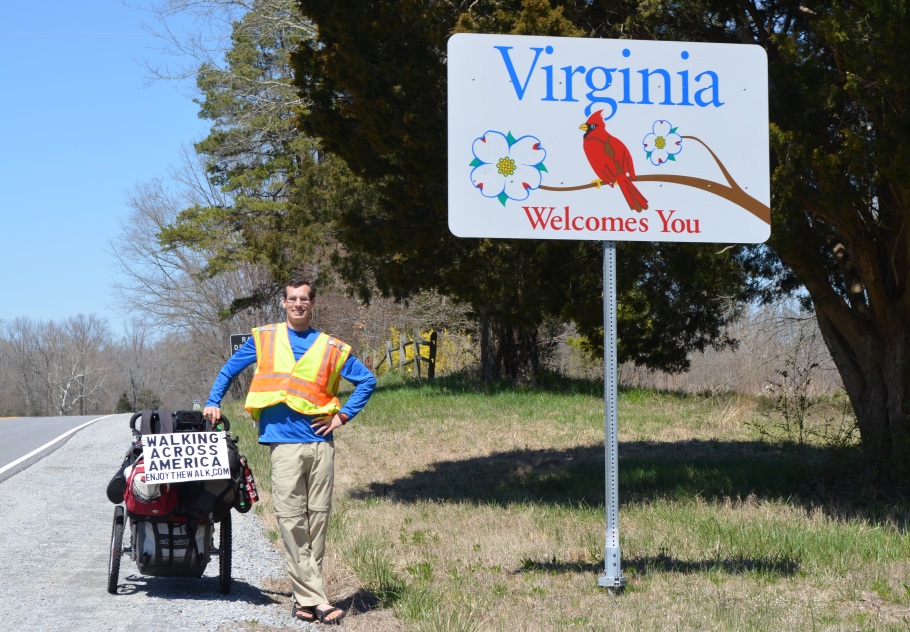 Law Enforcement and Legislators Discuss Anti-Gang Measures
HARRISBURG-

Gang violence is increasing in Pennsylvania, especially on the neighborhood level. As Don Rooney reports, Pennsylvania lawmakers are moving to put an end to the problem.
Bad Weather Leads to Delays
Traffic Update-The snow may be melting but the danger of winter weather is still present. Ice on the roads has contributed to multiple accidents this morning.
Senator Scarnati Announces Local Alternative Fuel Vehicle Gr
Clearfield County
-
Three local projects in the 25th Senatorial District will receive grants totaling $371,509 to be used for conversion or purchase of vehicles to run on natural gas, according to Senator Joe Scarnati (R-Jefferson).
Bill to End Collection of Phone Data
BELLEFONTE– U.S. Representative Glenn 'GT' Thompson today announced his support for H.R. 3361, the USA FREEDOM Act, a bill to restore Americans' privacy rights by ending the government's dragnet collection of phone records and requiring greater oversight, transparency, and accountability under National Security Agency (NSA) surveillance programs.

BC3 holds Brockway Opening and Dedication today
BROCKWAY- Butler County Community College held an Opening and Dedication for the new BC3 @ Brockway location Friday at 1:00 p.m. in the lobby of the new facility in Brockway. There were approximately 90 people in attendance for the ceremony and ribbon cutting.
"The Trip of a Lifetime" for PA Vets
HARRISBURG - It's just a one-day journey, but for many Pennsylvania World War II veterans, it's the trip of a lifetime. Honor Flight began in 2005 and took its first flight of a dozen veterans to tour the World War Two Memorial in Washington. Since then, it's expanded to more than 143 hubs in 42 states.

Penn State DuBois Men's Basketball Season Preview
DuBOIS- The Penn State DuBois Men's Basketball Program enters the 2013-14 season with many new faces on the roster. After missing the playoffs for the first time in 8 seasons, PSUD is looking to rebound this season and return to the PSUAC playoffs.
Endangered-Species Bill May Leave Plants, Animals in PA In J
HARRISBURG - A bill on the table at the state Capitol claiming to balance economic growth and environmental protection is being taken to task by some Democrats and state officials in Harrisburg.

Bradford County crash results in injuries; judge sets bail a
SPRINGFIELD TWP- A Bradford County man was in jail Wednesday afternoon on charges he sped away from, then slammed into a Pennsylvania Game Commission vehicle, injuring two wildlife conservation officers and himself, the Game Commission reported.
SMP Home Medical Donates Equipment to Campus OTA Program
DuBOIS
– SMP Home Medical, located in the DuBois Mall, recently presented faculty members in the Penn State DuBois Occupational Therapy Assistant (OTA) program with a donation of new equipment.
Photo: Pictured with the donated equipment are, left to right, John Cesa, Heather Hedeen, Lisa Goodford, and Mark Agnello, all of SMP Medical, with Amy Fatula and LuAnn Demi, OTA program faculty.
Students Explore Engineering Careers at Penn State DuBois
DuBOIS
– Students from gifted programs at area school districts got an up-close look at careers they can choose from in engineering related fields on Tuesday at Penn State DuBois.
Photo:
Professor of Engineering Daudi Waryoba explains the properties of powder metal samples to a group of high school students in one of the campus engineering labs.
PA's Natural Gas Subsidies May Hit Renewables Where It Hurts
PHILADELPHIA
- Pennsylvania is offering up substantial subsidies for natural gas production, and Gov. Corbett is leading the charge. Corbett sees natural gas, including the controversial practice of fracking, as a way the state can become an industrial powerhouse again.
Yesterday's Election Results
CLEARFIELD/JEFFERSON COUNTY -
Voter turnout at yesterday's election was 27 percent in Clearfield County.
Convenience Store Robbed at Gun Point
CLEARFIELD-
Police in Clearfield County are investigating after a man robbed a convenience store at gunpoint.
Gas Prices will continue to fall
WASHINGTON D.C. -
Today's average price for regular unleaded gasoline is $3.24 per gallon.
Election Results Nov. 5 2013
November 5, 2013 Election results
HARRISBURG- State Senator Joe Scarnati has received the "201
HARRISBURG- State Senator Joe Scarnati has received the
"2013 Conservative Award" on behalf of the American Conservative Union (ACU) Foundation.
With deer activity on the rise, Game Commission cautions mot
With deer becoming increasingly active, and daylight saving time about to put more vehicles on the road during the hours when deer move most, the Pennsylvania Game Commission is advising motorists to slow down and stay alert.
Bill to Improve Breast Cancer Detection
HARRISBURG
– Governor Tom Corbett today signed the Breast Density Notification Act into law, requiring mammogram reports to include breast density information. The change will improve early detection of breast cancer for thousands of women across Pennsylvania.
Election Day is Tuesday, November 5th
HARRISBURG- Many critical political offices are up for election on Tuesday, that's why a Berks County lawmaker is encouraging Pennsylvanians to go to the polls and vote.
Smallest Hike for Social Security Recipients in PA Since 197
HARRISBURG- It is the smallest increase for Social Security recipients in Pennsylvania in decades ... but it could be worse.

New Central Booking Center in Clearfield County Jail
CLEARFIELD - Clearfield County District Attorney, William A. Shaw, Jr., announced yesterday that a Central Booking Center has been opened at the Clearfield County Jail.

Plates Less Full: The Impact of SNAP Cuts in Pennsylvania
PHILADELPHIA - Starting today, 1.8 million Pennsylvanians who rely on food stamps will have to do more with less.

Jobs Are Available But People with Necessary Training and Sk
PITTSBURGH- An Allegheny County lawmaker says it's clear: the state has to do a better job of streamlining its workforce development programs to help both businesses who have job openings and people who are looking for work or a new career.
House Approves Bill to Give Adoptees the Right to Fully Acce
HARRISBURG- Legislation that would grant adult adoptees born in Pennsylvania the right to fully access their original birth record information has been approved recently by the Pennsylvania House.
Happy Halloween: Schedule and Safety Tips
Here is your trick or treat schedule for the area:
BROOKVILLE: Parade @ 5:00. Trick or treat after parade until 8:00pm.
DUBOIS: Parade on West Long Ave 5-6:00. Trick or treat 6-8:00pm.
FALLS CREEK: Parade @ 5:30, starting at new Memorial Park, ends at firehall. Trick or treat follows until 7:30pm.
PUNXSUTAWNEY: Parade @ 6:00. Trick or treat follows. *Call Punxsy Dental for Barclay Square trick or treat hours.
Dying With Dignity: PA Woman Defends Against Assisted-Suicid
PHILADELPHIA- How far is too far when it comes to granting the final wish of a dying relative? The Pennsylvania Attorney General's office said a woman stepped over the legal line when she allegedly secured a morphine prescription, intent on helping her 93-year-old terminally-ill father end his life.

Senate Passes Bills to Limit Landowner Liability, Reduce Lic
HARRISBURG – The Senate approved five bills this week that originated in the Senate Game and Fisheries Committee, including measures to reduce hunting and fishing license fees for disabled veterans and also limit liability for landowners who open their property to hunters.
LIHEAP: Keeping the PA Home Fires Burning
HARRISBURG, Pa. - With the cold of winter slowly moving in, Pennsylvanians who have a hard time paying their heating bills will soon have a helping hand.

Corbett keeps Pa. Lottery bid another 2 months
HARRISBURG (AP) - Gov. Tom Corbett's keeping his option alive for at least two more months to hire a private manager for the $3.7 billion Pennsylvania Lottery.

More...