June 2013 Flood
June 27, 201- Jessica Illuzzi
DuBOIS- A year ago today many parts of the area were under water. Heavy rains caused flash flooding across Jefferson and Clearfield Counties. Around 5 inches of rain fell in just a few hours.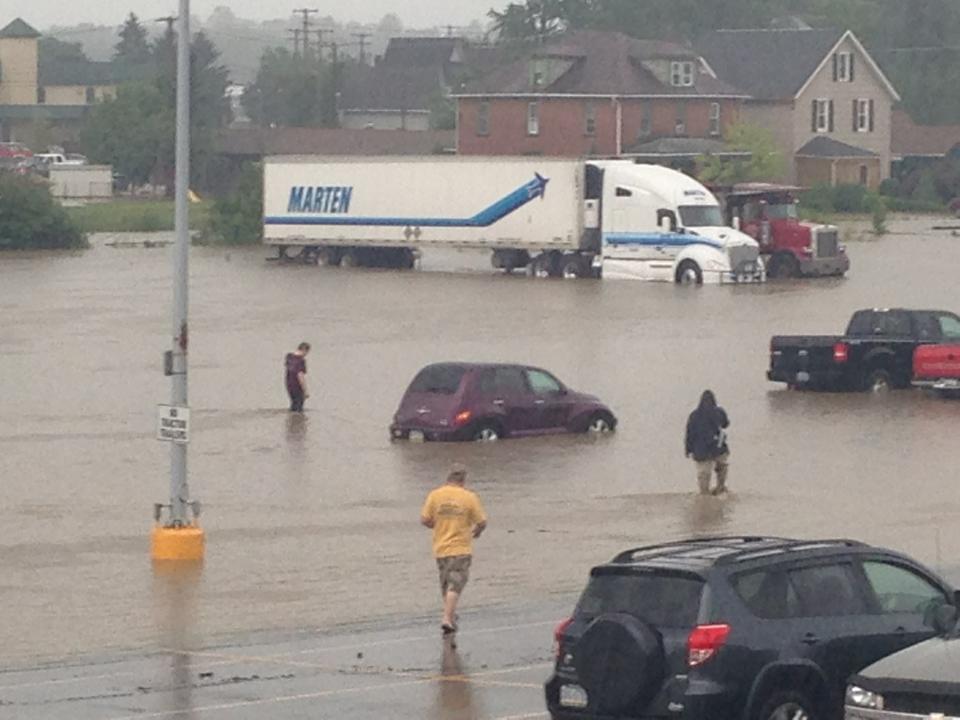 "Last year was a devastating year for us. I guess it is good to keep it in our memories. We survived the flood I think everybody pulled together, worked together, police department, city workers, most of all the fire department, but also the community. We all chipped in, hats off to all of them." DuBois City Manager Herm Suplizio said.
In DuBois water rescue was required for many evacuations including the rescue of people stranded in cars.
Suplizio also said driving through the water can damage more than just your car.
"God forbid it ever happens again, but when it does just stay away. Obviously don't drive through high waters because you are just adding to it, adding to the problem. When you drive through the water it makes waves and adds havoc to the people's homes and business."
Many parts of the area received disaster relief funding through PEMA and FEMA.
Cleanup was extensive in the weeks to come and the American Red Cross helped by providing cleaning supplies and setting up locations for clothing and food donations.
Suplizio said most people were affected. "Everybody knows that it was such a devastating event that there was cleanup from the whole community. Not only just the city but all the residents. This flood seemed to be the worst because just about every home was affected some way or somehow."