Harvests up 3% Statewide in 2013-14
The Pennsylvania Game Commission reported that, in the state's 2013-14 seasons, hunters harvested an estimated 352,920 deer – an increase of about 3 percent compared to the previous seasons' harvest of 343,110.
DuBois Man Sentenced for Operating Meth Lab
DuBOIS- A DuBois man has been sentenced to state prison for operating a meth lab. District Attorney William Shaw Jr. identified the defendant as 53 year old Steven Sunealitis, of South Main Street, DuBois. On May 13 an Agent from the Pennsylvania Board of Probation and Parole discovered evidence of methamphetamine production while conducting a routine home visit at the residence of Sunealitis.
FOW- Paul Ulrich Surrendered
CLEARFIELD- The Fugitive of the week announced Monday has voluntarily surrendered. 32 year old Paul Eugene Ulrich, of Johnston was added to the Clearfield County Fugitive of the Week list for failing to appear for court after he was charged with thefts from 2 Clearfield businesses. He surrendered Monday and was taken to Clearfield County Jail.
Safety Changes in Brockway
BROCKWAY-
The Brockway Area School Board learned last night the district will be awarded a Safe Schools Grant to improve school security. The $25,000 grant, among other things, will be used to install new outdoor LED lighting around the elementary and high schools.
Universities may Break-away from State System
HARRISBURG- State Senators from both sides of the aisle have thrown their support behind legislation that would allow financially secure universities to break away from the State System of Higher Education.
Anonymous Tip Leads to FOW Capture
CLEARFIELD – On March 6th Police apprehended a fugitive, 30 year old James Casey Lockett, of Ramey, who was added to the Clearfield County Fugitive of the Week list in October. He failed to appear for court after being charged with stealing an ATV. An anonymous tip to the Clearfield County Crime Stoppers provided police with Lockett's location at a residence in Madera. Lockett attempted to flee the residence. Police were able to apprehended Lockett, and he was taken into custody.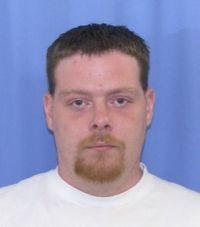 Report: Three-Year PA Job Growth Lags
HARRISBURG- While many states have watched their economies improve since the recession ended, a new report reveals a different story in Pennsylvania - one in which the state has watched job growth plummet to among the worst in the nation.
Three Hopefuls file for Governor Ballot
HARRISBURG(AP) — The first candidates for Governor to file petitions to get on the May 20 primary ballot are Democrats John Hanger and Jack Wagner and Republican Bob Guzzardi.
Penn State Board of Trustees Reform
HERSHEY- A state lawmaker from Luzerne County says while Penn State University's Board of Trustees has adopted a series of reforms, the board hasn't gone far enough and the state legislature needs to step in and make the necessary changes.
FOW- Paul Ulrich
CLEARFIELD- The Fugitive of the Week is Paul Eugene Ulrich of Grove Avenue, Johnston

. A warrant was issued for

Ulrich after he failed to appear for court February 20. Police say Ulrich and two other individuals unlawfully removed items from a store on Plaza Drive in Clearfield in September and they previously took items from another Clearfield business.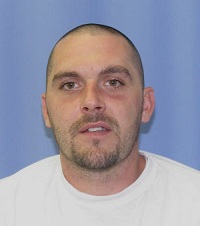 Competition for Governor
HARRISBURG (AP) — Candidates for Pennsylvania governor and lieutenant governor who are seeking to compete in the state's May 20 primary must turn in their nomination petitions by Tuesday.
Teenager Reported Missing Sunday
MADERA- Clearfield State Police are looking for a missing 16-year-old boy from Woodland. Police say Philip Brown Jr. was last seen in the area of Madera around 3 pm yesterday, in a residence on Shiloh road in Bradford Township.
State College Apartments Robbed
STATE COLLEGE- Police are investigating the connection between burglaries at apartment complexes in downtown State College. State College Police say unknown suspects entered the Meridian Apartments Friday morning during a fire alarm and stole an unknown amount of items.
Anti-Immigrant Ordinance in PA Dies in High Court
HAZLETON - The U.S. Supreme Court has refused to hear the case of anti-immigrant ordinances passed by a Pennsylvania city in 2006 but deemed unconstitutional by lower courts.
Does Solar Program's Sundown Cast Shadow on PA Renewables?
HARRISBURG - A program introduced five years ago to fund solar programs in Pennsylvania is now out of money, but advocates say that hasn't plunged the industry into darkness across the state.
Police Find Improperly Shipped Seafood
DuBOIS- DuBois State Police seized a truck load of seafood on Thursday because it was improperly transported. A commercial vehicle was stopped for a marking violation and during an inspection officers noticed the seafood was not being kept at a safe temperature.
Seatbelt Enforcement in Brookville
BROOKVILLE- Buckle up! The Brookville Borough Police Department announced they are participating in a state wide seat belt enforcement mobilization now through March 21st. They will be at the Brookville Junior high school on Monday during arrival for an informational activity as part of this enforcement.
Pa. Man Appealing Weapons Term in Dog Shooting
BELLEFONTE,(AP) — A central Pennsylvania man serving five to 10 years in prison for illegally possessing a weapon while shooting his dog is appealing, claiming his criminal record shouldn't have barred him from owning a gun.
US House Committee Looking Into Roadside Survey
The chairman of the House transportation committee says he wants to make sure a federal roadside survey on drinking and drugged driving is being conducted appropriately after motorists complained about being forced off the road and asked to participate.
Address Sign Requirement Considered in Brockway
BROCKWAY- Brockway council last night discussed a proposed ordinance that would require the posting of addresses for emergency purposes.
Bill Alleviating Propane Shortages, Supply Disruptions
WASHINGTON, D.C. – The U.S. House of Representatives this week passed a series of legislative measures that will improve energy efficiency and decrease home heating and electricity costs, including the Home Heating Emergency Assistance Through Transportation (HHEATT) Act , which addresses recent propane shortages and supply disruptions.
Pa. Liquor Board OKs Tavern Gambling License
HARRISBURG, Pa. (AP) — Pennsylvania liquor regulators are giving their permission for the first license for a tavern in the state to operate small games of chance.
Saturday: Kids Build Their Own Soap Box Derby Cars
DuBOIS-
The DuBois Area Soap Box Derby committee is looking for drivers for our 2014 race season. All Boys and Girls ages 7-18 are welcome to join our team. They have four divisions: Stock, Super Stock, Masters, and our Super Kids Classic.
Water Park in Brookville
BROOKVILLE- Brookville Council last night debated moving forward on a proposed recreational project for the borough. Following suggestions from residents at the borough's recent town hall meeting, council's community resources committee proposed pursuing a grant from the state Department of Conservation and Natural Resources to help develop a water park.
Special Veteran Notation on Driver's Licenses
HARRISBURG- Pennsylvania military veterans can now have their service noted on state driver's licenses, offering them a way to demonstrate their status if they don't have military ID handy.
Reason to Smile: More PA Kids Expected to See the Dentist
HARRISBURG - It is the most common chronic childhood disease, and across Pennsylvania and the nation some new requirements could help take a bite out of kids' tooth decay.
Man Dies in Kayaking Accident
BURNSIDE TOWNSHIP- A man died while Kayaking over the weekend in Clearfield County. Punxsutawney state police said they responded to a water rescue in progress along Route 219 in Burnside Township.On March 1, 48 year old, Edward Aaron Heberling Jr., of Westover PA, was in the West branch of the Susquehanna when his kayak tipped him over and he was thrown into the swift moving, freezing water.
March is Declared "Problem Gambling Awareness Month"
HARRISBURG- Senate Resolution 299 designates March 2014 as "Problem Gambling Awareness Month" in Pennsylvania, and marks the first national "Problem Gambling Awareness Month," an expansion of the National Council on Problem Gambling's previous week long campaign to a month-long campaign.
FOW- Shae Delgrosso
CLEARFIELD- The fugitive of the week for the week of March 3rd is wanted for failing to appear in court for 2 different charges. Police say in October 20-year-old, Shae Austin Delgrosso of Smith Street, Clearfield and 2 other people stole items from a car valued at $289.

Arrests down again for PSU's State Patty's Day
STATE COLLEGE (AP) — State College police say arrests were down by about half during the unofficial Penn State drinking holiday known as State Patty's Day.
Revolutionary Machine at Hahne Regional Cancer Center
DuBOIS - Penn Highlands Healthcare announced today that it has made a significant investment toward improving cancer care for its patients. Hahne Regional Cancer Center has acquired the TrueBeam system, an innovative system that enables a radically different approach to treating cancer with image-guided radiotherapy.
PennDOT Ready to Repair Roads and Bridges
HARRISBURG- On the final day of budget hearings for 2014, the Senate Appropriations Committee heard from PennDOT Secretary Barry Schoch.
Public pensions cast long shadow over Pa. budget
HARRISBURG(AP) — A major challenge facing Gov. Tom Corbett as he tries to get a state budget approved is figuring out what changes can pass the Legislature for the two large public-sector pension plans that cover state government and public school employees.
Clean Up Planned for House on Cemetery Hill
BROCKWAY- The Snyder Township supervisors have begun to develop a plan for cleaning up the Lees' property on Cemetery Hill which was found to contain a meth lab last September. The situation had turned violent leading to the critically wounding of PA State Trooper Brad Wilson, the subsequent death of Kenneth Lees, Sr. and the arrest of Kenneth Lees, Jr. on charges of fleeing the area and eluding capture.
Drug Manufacturer from Cemetery Hill Charged
BROCKWAY- Charges have been filed against Kenneth Raymond Lees Jr. for manufacturing controlled substances in his home on Cemetery hill road in Brockway.
Reminder: Check Your Child's Car Seat
HARRISBURG - Your car will remind you to check the oil, but experts say it's also important to check what's carrying your most precious cargo. The Centers for Disease Control and Prevention (CDC) said child deaths in car crashes have declined by 43 percent over 10 years, but there's still work to do, because for one in three fatalities for children ages 12 and under, the child was not properly restrained.

New Delta Mu Sigma Members
DuBOIS -
The Delta Mu Sigma Honor Society at Penn State DuBois has inducted 36 new members for the Spring 2014 semester. Total membership in the society is now approaching 300 current students.
Worries About Budget Cuts for the Agriculture Department
HARRISBURG- PA Agriculture Secretary George Grieg talked about his budget with the Appropriations Committee. Sen. Schwank praised the department for what it is able to do with limited resources. She pointed out that just 4 million dollars could restore most of the cuts that have been made to the department's budget.
FOW James O'Dell Voluntarily Surrendered
CLEARFIELD – Clearfield County District Attorney, William A. Shaw, Jr.
identified the Fugitive of the week as James Edward O'Dell, age 47, of Turnpike Avenue, Clearfield, Pennsylvania. O'Dell turned himself in shortly after being added to the
the Clearfield County Fugitive of the Week list on February 25, 2014.
DuBois THON Helps Top 2 Records
DuBOIS – Evan Aravich and Jessica Metzger can finally rest. The designated Penn State DuBois THON dancers both lasted through the entire 46 hour dance marathon at the Bryce Jordan Center this weekend. Along the way, they helped to break two THON records.
110 Schools Receive $2.6 Million in Safe School Grants
A total of 110 school districts in Pennsylvania have been selected to receive Pennsylvania school safety grants totaling $2.6 million, according to Senator Joe Scarnati (R-Jefferson).

Clearfield, Curwensville, DuBois, Saint Marys, Brockway and Brookville School Districts are among the 110 receiving the grant.
Fire at the DuBois Country Club
DuBOIS- Police noticed flames coming from the DuBois Country Club around 2 am this morning. As of 5:30 this morning the fire was under control and firefighters were working on a few remaining hotspots.
Keep On Trucking, with Less Pollution, on PA Roads
HARRISBURG - Big trucks making their way across Pennsylvania will be held to tighter fuel standards in the coming years. President Obama has directed federal agencies to develop higher fuel-efficiency standards for medium- and heavy-duty vehicles by March of 2016.
Penn Highlands Healthcare Announces Rebranding
DuBOIS- Thomas Gasbarre, board chairman, announced today that in order to publicly solidify its network of services, Penn Highlands Healthcare will change the names and logos of its four hospitals to reflect the Penn Highlands brand.
Campus, Community Support THON with Sendoff Event
DuBOIS – The Penn State DuBois THON Dancers, Evan Aravich and Jessica Metzger, were sent off to the world's largest student-run philanthropy event in style Thursday night, with the THON Dancer Sendoff in the student union. The event included a hair auction, which raised $1,680 for the cause. In all, the Penn State DuBois THON Committee raised $15,643 to contribute to the university-wide total this year, surpassing its $15,000 goal.
Two Third-Party Candidates for Governor
HARRISBURG (AP) — At least two third-party candidates are planning to run for governor against the Republican and Democratic nominees.
DuBois City Police Department Monthly Reports
DuBOIS- The DuBois City Police Department released their monthly report for December 2013 and January 2014.
Local Schools to Host Financial Aid Completion Sessions
There are two upcoming Financial Aid Completion Sessions for district high school students and their families, according to Senator Joe Scarnati (R-Jefferson).
Groups Say Immigrant Detention Policy Doesn't Go Far Enough
PHILADELPHIA - Mayor Michael Nutter is preparing to sign an order pulling back on an agreement to let undocumented immigrants who are arrested in the city be detained by federal agents.
Lane Restrictions on I-80 Westbound for Crash Clean-Up
CLEARFIELD

– PennDOT advises motorists that a pair of temporary lane restrictions have been put in place on Interstate 80 westbound in Clearfield County.
The restrictions are between the Penfield exit and DuBois exit
from mile-marker 107 to mile-marker 105.5 and from
mile-marker 128 to mile-marker 127.
More...