Senior Little League State Championship
DuBOIS-DuBois is hosting the Senior Little League State Championship this year at the brand new Showers Field.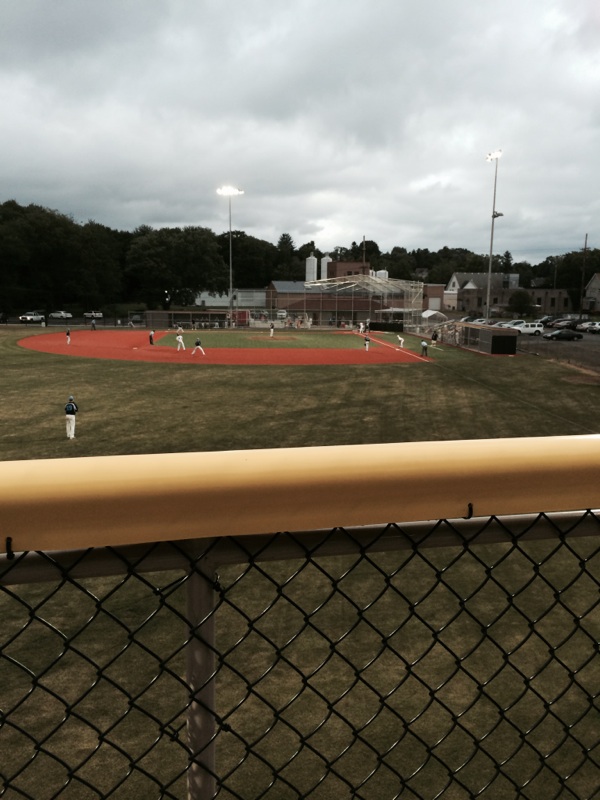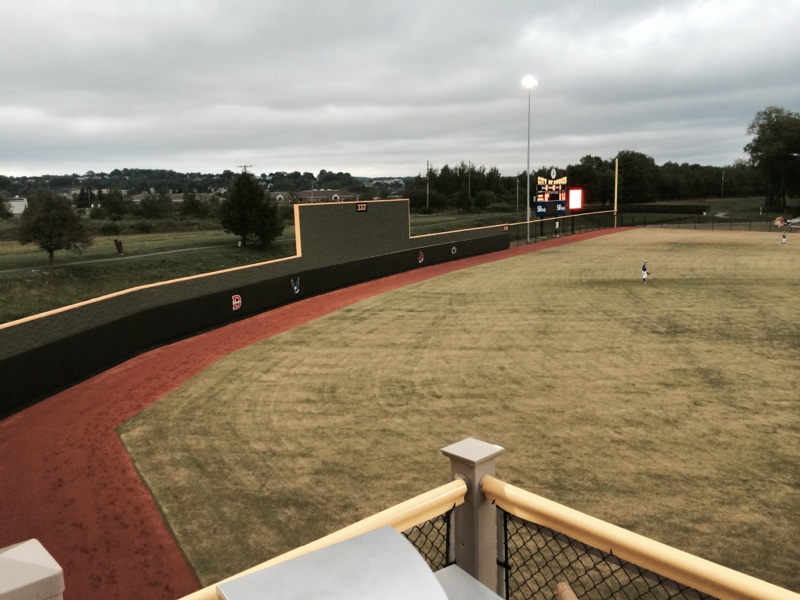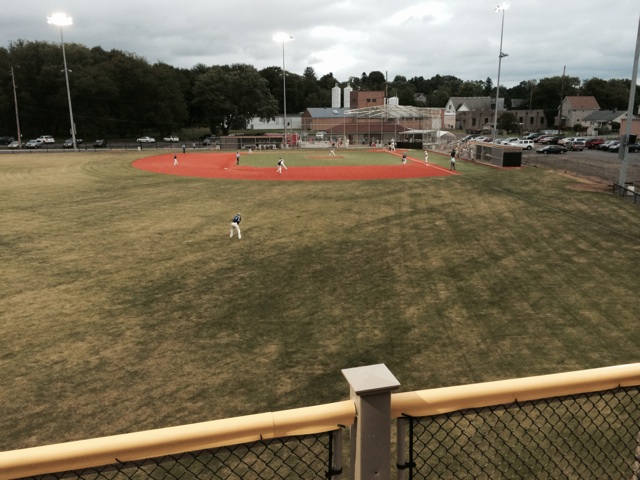 Award for Elk Run Bridge
PUNXSUTAWNEY- PennDOT District 10 and its industry partners, SAI Consulting Engineers, and Francis J. Palo, Inc., received the Outstanding New Multiple Span Bridge Award from the Association for Bridge Construction and Design (ABCD) for the Route 119 Elk Run Bridge Replacement in Punxsutawney Borough, Jefferson County.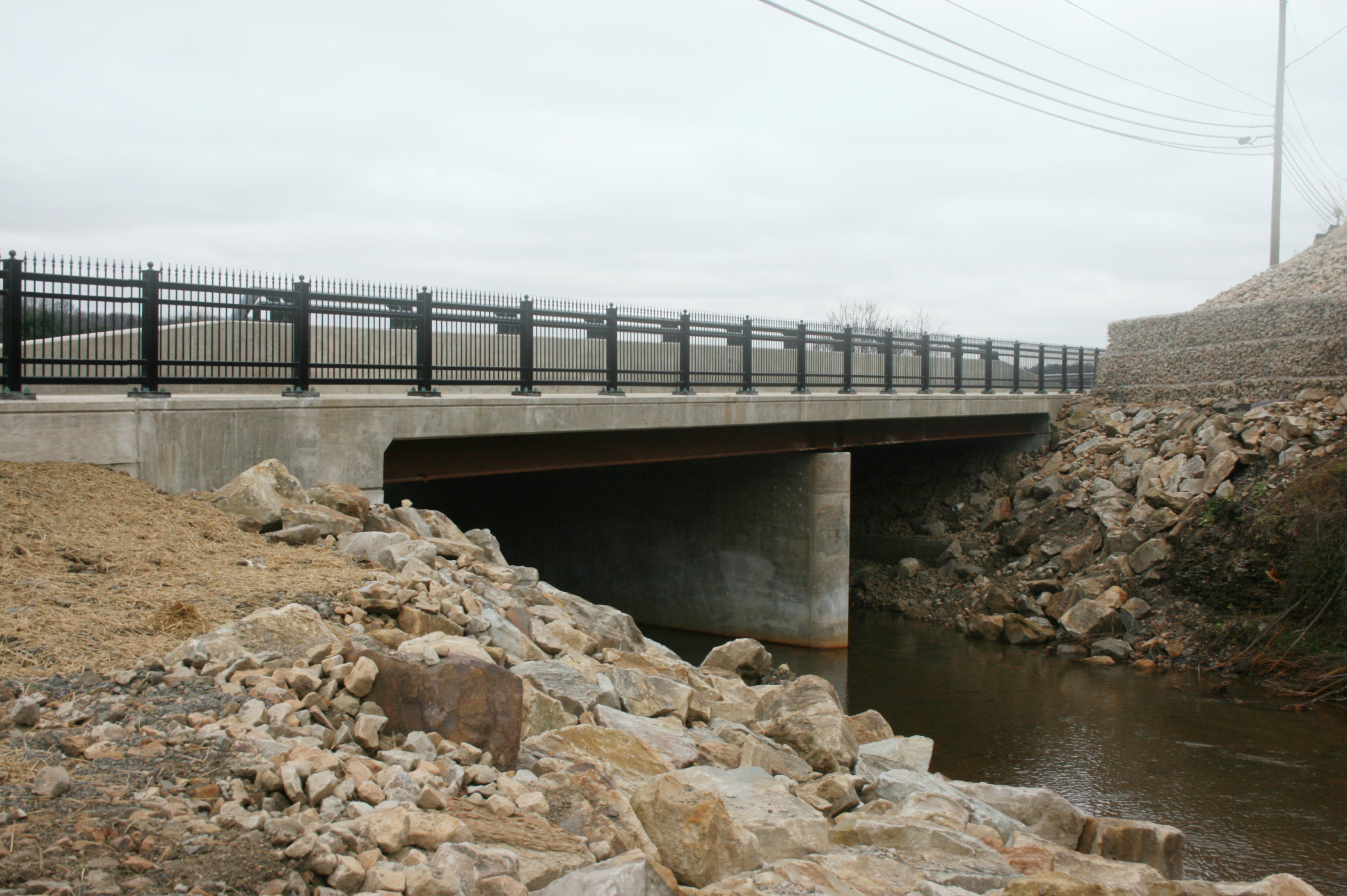 Smeal to Help Workforce Meet Educational Needs
DuBOIS – Chancellor Melanie Hatch is pleased to announce that Michelle Smeal has joined the Office of Continuing Education (CE) at Penn State DuBois as an education program associate. She will assume the sales responsibilities previously assigned to John Blasdell prior to his retirement from Penn State.
New Charges for Rock-throwing
MIFFLINBURG(AP) — Three Pennsylvania teenagers now stand charged as adults in a highway rock-throwing incident in Pennsylvania that left an Ohio teacher critically injured.
Feds Plan for Climate Change Impact
HARRISBURG - The National Park Service is making plans to prepare for and react to the effects of climate change at parks in Pennsylvania and elsewhere, say department officials.
Fugitive of the Week – Paul Ulrich
CLEARFIELD – Clearfield County District Attorney, William A. Shaw, Jr., announced Clearfield County's Fugitive of the Week for the week of July 21, 2014.
Shaw identified the Fugitive as Paul Eugene Ulrich, age 32, of Grove Avenue, Johnstown, Pennsylvania.
New Speed Limit for Turnpike
HARRISBURG
– The Pennsylvania Turnpike Commission (PTC) announced today that a 70 mph speed limit will be put in place on a 100-mile stretch of toll road in the south-central part of the state next week.
Investments in 35 Airports
HARRISBURG
– Governor Tom Corbett today announced that an $18 million state and federal investment will improve safety and operations at 35 Pennsylvania airports that support more than 2,600 jobs.
Redbank Valley Trail Improvements
BROOKVILLE- Brookville Council last night took a big step toward increasing tourism by agreeing to improve access to the Redbank Valley Trail.
New School Zone Signs in DuBois
DUBOIS- PennDOT alerts motorists to a change in roadway signage that will take place next week in the city of DuBois.
Gluten-Free Doesn't Mean a Healthy Choice
HARRISBURG- As more food choices labeled 'gluten-free' show up on store shelves across the state, some people are warning that it's not automatically a healthy choice.
Local Police Officer Honored
CLEARFIELD – A Clearfield patrol officer has been honored for his drving enforcement efforts Patrolman Nathan Curry of the Clearfield Borough Police Department was recently honored for outstanding efforts in stopping aggressive driving.
Judicial Modernization Legislation is now Law
HARRISBURG- A bill has been signed into law by the governor that will give the public easier access to court records and save taxpayer money.
Suspend Licenses for unpaid Court Fines
HARRISBURG- It's estimated that there's around a billion dollars every year in fines and court costs that are not collected by Pennsylvania courts. One state Senator says the state should withhold drivers' licenses until the money is paid.
Woman Hit While Standing Next to Car
PUNXSUTAWNEY-

Punxsutawney State Police report

that a pedestrian was been taken to Brookville hospital after being run over in Jefferson County.
Police Charged Two People in A Rash of Burglaries
PUNXSUTAWNEY - Punxsutawney State Police have charged two people with four counts of burglary overnight Saturday . According to State Police, 30 year old Ashley Collier of Rossiter and 29 year old Michael Goss of Arcadia have been charged with burglaries at the Rossiter American Legion, Steffey United Methodist Church, the Laurel Lake Seventh Day Adventist Church, and a residence on Hemlock Lake Road.
A Brockport man Charged with Aggravated Assault
RIDGEWAY - Ridgway State Police report a Brockport man is in the Elk County Jail after an incident of aggravated assault early Sunday morning in Horton Township. State Police report that 32 year old Louis Kuhar was involved in a verbal disagreement with a person and began throwing items at the victim.

Two Fires Under Investigation in Clearfield
CLEARFIELD - The Pennsylvania State Fire Marshall is investigating the origin of a second fire that took place Friday in a mobile home in Decatur Township, Clearfield County. A mobile home was partially destroyed by fire Thursday.
Governor Signs State Budget
HARRISBURG,PA (AP) - Governor Tom Corbett has signed the State budget, more than a week after the new fiscal year began without a spending plan in place.

Tornadoes Touchdown Confirmed
PHILADELPHIA (AP) - The National Weather Service has confirmed that two tornadoes touched down in three counties during Tuesday's storm, but other damage elsewhere was due to straight-line winds.

Penn Highlands New Chief Medical Officer
DuBOIS
-
Penn Highlands Healthcare announced today that Gary DuGan, MD, has been named the system's Chief Medical Officer (CMO). This new position has been created to focus on quality and patient safety and have a broad influence on clinical strategy, clinical integration and the cost of care across the system. Dr. DuGan has been the Vice President and Chief Medical Officer for Penn Highlands DuBois, one of the system's affiliate hospitals, since 2007.
Medical marijuana advocates push for vote
HARRISBURG (AP) — The Pennsylvania state Senate is unlikely to act on medical marijuana legislation before the fall, to the disappointment of about two dozen mothers, grandmothers, nurses and small children who went to the Capitol to press for its passage.
Severe Thunder Storm Warning
THE NATIONAL WEATHER SERVICE HAS ISSUED A SEVERE THUNDERSTORM WARNING FOR SOUTHERN CLEARFIELD COUNTY IN CENTRAL PENNSYLVANIA UNTIL 445 PM EDT and NORTHEASTERN INDIANA COUNTY IN WEST CENTRAL PENNSYLVANIA, SOUTHEASTERN JEFFERSON COUNTY IN WEST CENTRAL PENNSYLVANIA,UNTIL 415 PM EDT

It's "National Park and Rec Month"
HARRISBURG - From Lake Erie to the Alleghenies and Pocanos to the Delaware Water Gap, Pennsylvanians are being encouraged to venture beyond their homes and offices, and head into the commonwealth's spectacular outdoors during "National Park and Recreation Month" in July.
Hummingbird Speedway Race Report 7-5
FALLS CREEK- The US Army invaded Hummingbird Speedway on Saturday night when Staff Sergeant Kevin Dugan brought the Humvee "pace car" to the speedway to celebrate the birth of our nation.
Newer Cars Saving PA Drivers Money at Pump
HARRISBURG - Pennsylvanians who traveled the roads over the holiday weekend likely felt the pinch at the gas pump, but some spent a lot less money fueling up than others.
Gabler Elk License Auction Bill
HARRISBURG –

Legislation to reauthorize and expand the Special Elk License Auction Program has been approved by both the Pennsylvania House and Senate, and now awaits the Governor's signature.
New License Plates for PA Veterans
HARRISBURG – The state legislature gave final approval today to legislation sponsored by Senator David G. Argall (R-29) creating new specialty license plates honoring the exceptional military service of Pennsylvania residents.
No More Light Up Night Committee
BROOKVILLE- Brookville's Light Up Night Committee officially dissolved as a committee at last night's council meeting. Council approved placing the committee under the borough last year.
Human Trafficking Legislation Sent to Governor
HARRISBURG

-
On Monday night, the Pennsylvania Senate concurred in House amendments to SB 75, legislation introduced by State Senator Stewart J. Greenleaf (R, Montgomery, Bucks) to combat human trafficking in Pennsylvania. The legislation will now be sent to the Governor to be signed into law.
Western PA Gas Prices Up Slightly
Western Pennsylvania gas prices rose about three cents to $3.86 a gallon this week, according to AAA East Central.
Captured- Richard Supenia
CLEARFIELD –
The Fugitive of the week
50 year old Richard Allen Supenia

was apprehended in Altoona today by the deputies of the Clearfield County Sheriff's Office.
Fiscal Year Here: No Signed Pa. Budget
HARRISBURG (AP) — Midnight marked the arrival of Pennsylvania state government's new fiscal year, which comes with an election-year budget bill approved by the Legislature, but not Gov. Tom Corbett's signature.
Responsible Budget Bill Approved
HARRISBURG –
Lawmakers approved a $29.09 billion on-time state budget Monday in Harrisburg that provides a significant increase in spending for public education while holding the line on taxes.
Woman Reported Missing
BIG RUN- Punxsutawney State Police are looking for a missing woman who was last seen at the Big Run ball field yesterday evening. Police say 36-year-old Heather Gigliotti of Walston walked away from her family after an altercation.
"Kevin's Law" Headed to the Governor
HARRISBURG – The state Senate today approved a bill to increase the minimum mandatory sentence for drivers who fatally hit an individual and then flee the scene, according to Sen. Lisa Baker (R-20).
Hummingbird Speedway Race Report 6-29
FALLS CREEK- Hummingbird Speedway was back in action Saturday night in Falls Creek, PA.
Keystone Exam may not be Grad Requirement
HARRISBURG-The Senate Education Committee has approved legislation that would end passing the Keystone Exams as a requirement for high school graduation.
June 2013 Flood
DuBOIS- A year ago today many parts of the area were under water. Heavy rains caused flash flooding across Jefferson and Clearfield Counties. Around 5 inches of rain fell in just a few hours.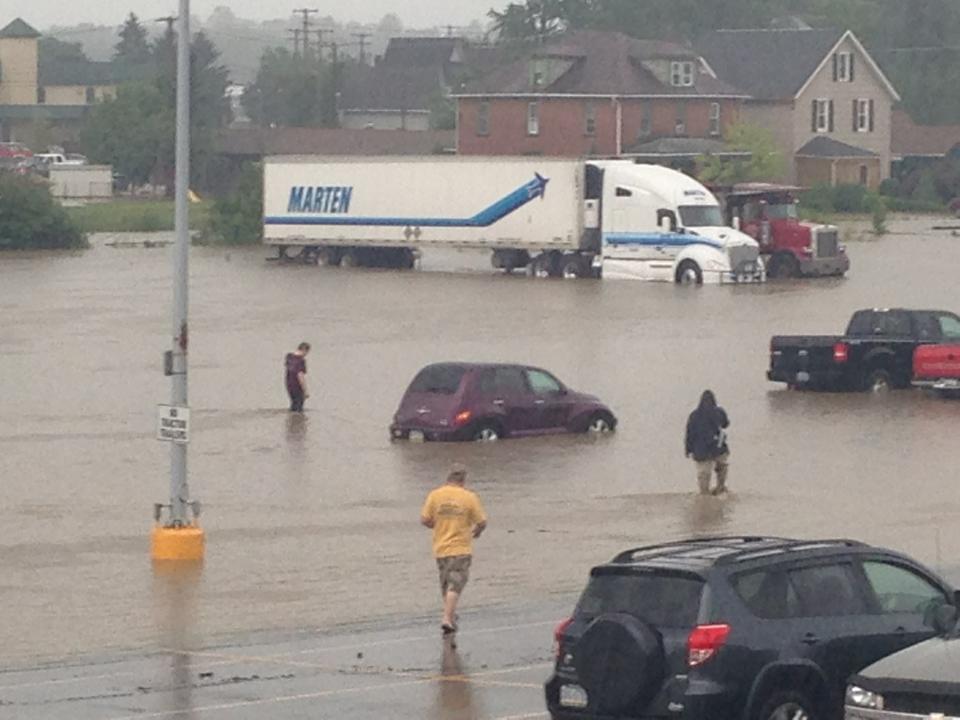 Fire Hydrant Delay
BROCKWAY- For months the Snyder Township Supervisors have planned with the Brockway Municipal Water Authority to install a fire hydrant on the Luke property in Crenshaw. Recently, a great opportunity came along when a water line leak showed up in the area and the line had to be uncovered. The workers began to place the hydrant but were stopped by the property owner.

4th of July Checkpoint and Roving Patrols
CLEARFIELD – The Clearfield County DUI Strike Force will conduct a checkpoint and roving patrols during the Independence Day enforcement period. The patrols could take place at any time now through the July 4th holiday weekend.
Gov: I've Never Condemned Paterno, 'never will'
HARRISBURG (AP) — Pennsylvania's governor says he's never condemned the late Penn State coach Joe Paterno for his actions regarding now-convicted child sex abuser Jerry Sandusky, and he "never will."
Bill Promoting Conventional oil Production
HARRISBURG- The Senate Environmental Resources and Energy Committee June 25 approved legislation introduced by Senator Scott Hutchinson that will protect and promote conventional oil production in Pennsylvania.
Toddler Wandering Streets Alone
WILCOX- A 2 year old girl was found wandering by herself in the Village of Wilcox Tuesday evening.
New Coach in Pittsburgh
PITTSBURG(AP) — The Pittsburgh Penguins have a new coach. Former NHL assistant Mike Johnston has been tagged to lead the club in the wake of Dan Bylsma's dismissal.
NFL Removes cap on Concussion Damages
PHILADELPHIA (AP) — The NFL has agreed to remove a cap on concussion-related damages after a judge questioned whether a proposed settlement provided enough money to cover retired players.

Gabler Votes to Move Budget Bill
HARRISBURG –

The state House today passed House Bill 2328, the general appropriations portion of the 2014-15 state budget. The legislation contains no new taxes and would increase support for Pennsylvania's public schools for the fourth consecutive fiscal year.
Rocco's Law awaits Governor's Signature
HARRISBURG- Legislation sponsored by Senator Matt Smith of Allegheny County that would strengthen Pennsylvania's law against those who would torture or kill a police dog is on its way to the governor for his signature.
PA Lawmakers Eye 'Biosimilar' Approvals
HARRISBURG (AP) — Pennsylvania state senators passed legislation to require physician approval before dispensing alternatives to patented biological medicines over the protests of insurance companies and pharmacists.
Elk County District Attorney Threatened
PUNXSUTAWNEY- A convicted arsonist made threatening phone calls to Elk County District Attorney Shawn Timothy McMahon. Punxsutawney state police say 41 year old Christopher Thomas made several threatening phone calls on June 17th between 5:30pm and 8:45 pm.
More...