While using VBScript LoadPicture() function, Error calculating dimensions for: E:\www\3592\www\onlinedb\wdsnfm\pics\wcedTile.JPG
Path/File access error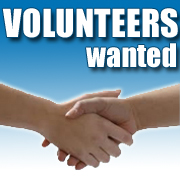 ---
We set a new record! We raised over $1,500 for Make-a-Wish at our 17th Annual Sunny 106, Life Span Family Services, and Tri County Church Kids' Fair!
Congratulations to Kelly McCall from DuBois, and Cathy Swanson from Ridgway! They each won 4 pirate tickets.
Thanks for attending! See you at next year's Kids' Fair!
Sponsored in part by:
State Farm Agent Greg Cranmer

Clarion Psychiatric Center

Cen-Clear Child Services

New Story

QPS Print Group

American Legion

Advanced Disposal

DuBois Alliance Church

Penn Highlands Health Care

Brockway Drug

Edner Kness Insurance

JohnsonAuto.com
Penn State DuBois

Clfd/Jeff Suicide Prevention

Dan Smith's Candies

Firehouse Pizzeria

Children's Aid Society

Debt Erasers

J.M. DeLullo Stone Sales

McDonald's of DuBois

Mohney Yarger Funeral Chapel

Guardian Home & Comm. Svs

Laurel Lake Retreat & Conf Center

Clfd/Jeff Drug Free Community Coalition
Sunny 106... your community station!