Ms. Cats Cache Ribbon Cutting
DuBOIS-The Greater DuBois Chamber of Commerce,

officially welcomed Ms. Cats Cache to the CIty of DuBois with a ribbon cutting on Monday. The store , formerly called Catherineís cache

,

is under new ownership

Marsha Smith-Gasbarre, a long-time employee of Catherine's Cache. Ms. Cat's Cache is a womenís' boutique with beautiful clothing, accessories and unique lines of jewelry including Marbles and Kameleon.

Gasberre said they are making changes like their Facebook page and possibly a website.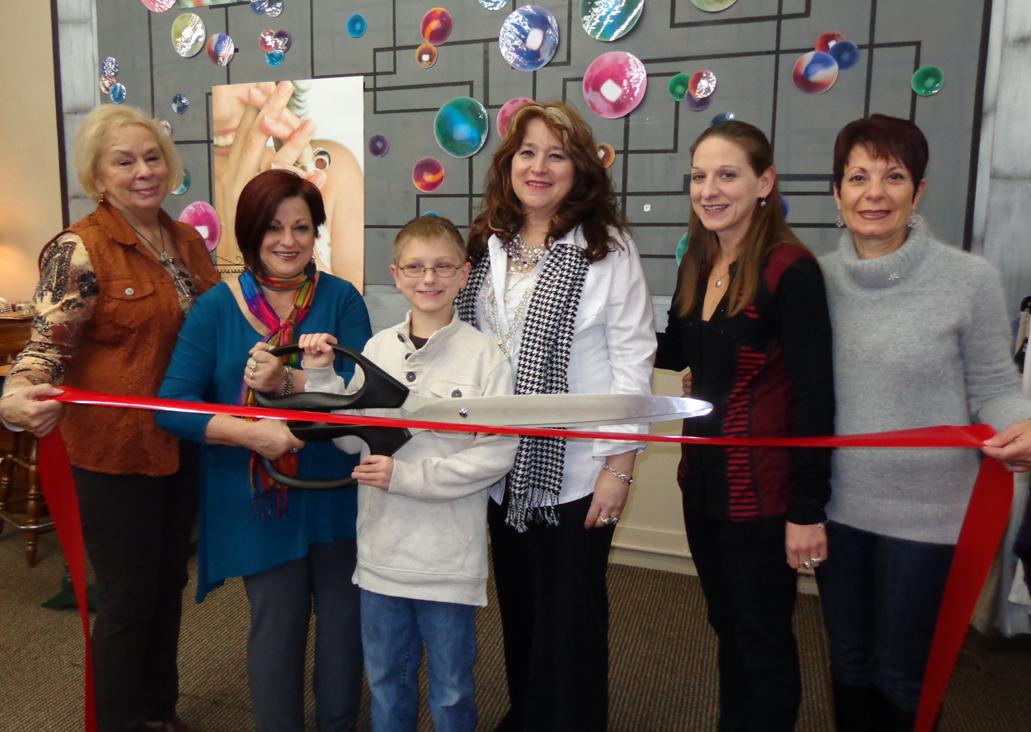 Pictured from left: Ramona Reznor, Marsha Smith Gasbarre, Dominic Hall, Hollie Nelson, Melia Hall, and Matilda Illuzzi. Questions please call Ms. Catís at 375-2113.