House Fires In Johnsonburg Ruled Arson
JOHNSONBURG, PA - Three vacant houses on Harrison Avenue in Johnsonburg were destroyed by fire yesterday, and the blaze has been ruled an arson.
Elk Hunters Successful This Year In PA
ELK COUNTY, PA - More than 82 percent of the hunters participating Pennsylvania's 2014 elk hunt have taken home a trophy.
The DDRG Gives Thanks
DUBOIS, PA - The Downtown DuBois Revitalization Group gave thanks yesterday by applauding the efforts of everyone involved in making downtown a better place.
Children's Advocacy Center Nationally Recognized
STATE COLLEGE, PA - The Children's Advocacy Center of Centre County has been awarded national accreditation.
Two Men Break Into Home While Resident Sleeps
DUBOIS, PA
–
Two men broke into a home in the 4th Ward and left with cash and other items in a home invasion last night in DuBois.
Amy Gorton Is This Years Hometown Hero
Hometown Hero was an award created by Miller Brothers Furniture, Lezzer Lumber and CNB Bank, under the idea of rewarding those who do so much for others.
Suspicious Van Questions Local Kids
FALLS CREEK, PA- A Suspicious person in a white van in Falls Creek reportedly was questioning children yesterday afternoon.
Intoxicated Male Arrested In DuBois
DUBOIS, PA – DuBois Police were called to west Washington Ave early Monday morning for a report of a highly intoxicated male lying in the street.
Attorney Says Police Kept Him From Frein
POCONOS, PA - A defense attorney says state police kept him from seeing police shooting suspect Eric Frein after his October 30th capture.
DuBois Leaf Pickup Begins
DUBOIS, PA - Advanced Disposal will be collecting leaves in the City of DuBois
now through the 21st
.
One Dies In Motorcycle Accident
BOSWELL, P
A
– A Motorcycle and Pickup truck collide over the weekend in Somerset County, killing one.
A Johnstown Man Has Monument Erected In His Honor
JOHNSTOWN, P
A
- A Johnstown man has a new monument dedicated in his honor.
5 Star Rating For One Local Nursing Home
BROOKVILLE, PA – Mckinley Health Center, a skilled nursing and short stay rehab community at Laurelbrooke Landing in Brookville has received a 5 star quality rating
.
PA Released 2014 School Performance Reports
Harrisburg, Pa - Pennsylvania has released the 2013 - 2014 School Performance Profiles online.
DCC Elementary Challenges Area Schools
DuBois, Pa - With the Holiday season fast approaching, one local Elementary School is challenging the rest.
Rockefeller Tree From PA
BLOOMSBURG, Pa. -- Workers cut down an 85-foot Norway spruce near Bloomsburg so that it can become Rockefeller Center's Christmas tree this year.
Help A Veteran
DuBois, Pa - With Veterans Day fast approaching, one organization continues to give to those who risked it all.
Suspect Arrested After Daytime Burglaries
CLEARFIELD – A suspect was arrested for an alleged spree of daytime home burglaries after an investigation spanning more than one week
.
Tom Wolf Elected Governor
DuBois, Pa - The mid-term election votes have been counted making Tom Wolf, a first time candidate who ran a family business for 3 decades your new Governor.
Police Find More Evidence Against Frein
BLOOMING GROVE, Pa. — Police say they found a laptop computer and two storage drives in the abandoned airplane hangar where Pennsylvania ambush suspect Eric Frein (freen) was captured last week.
71 Year Old Woman Sentenced
CLEARFIELD – A 71-year-old Osceola Mills woman who was convicted of criminal attempt/murder of the first degree for shooting her home care nurse in the head was sentenced this week in Clearfield County Court.
The LIHEAP Application Process Has Begun
HARRISBURG – The Department of Public Welfare (DPW) has kicked off the start of the Low-Income Home Energy Assistance Program (LIHEAP) application process.
Car Crash Kills One And Injures Another
Clearfield County, Pa - One Car loses control in Clearfield County over the weekend crashing and killing one.
Car Fire Claims One Life
Phillipsburg, Pa - A car fire in the Phillipsburg area claiming the life of one, is still under investigation.
Clearfield YMCA Christmas Parade Is December 6th
CLEARFIELD – In a few weeks, Santa Claus will be welcomed back for the Clearfield YMCA Christmas parade at 12 p.m. Dec. 6.
Woman Run Over With Her Own Car Dies
DILLSBURG, Pa. — Authorities in central Pennsylvania say a woman was killed when she was run over by her own car.
Tools Stolen From A Local Business
BRADFORD TOWNSHIP, CLEARFIELD COUNTY - Police are investigating after someone allegedly stole tools from a local business.
Parents Charged In 4 Year Old's Death
SUMMIT TOWNSHIP, SOMERSET COUNTY - The parents of the driver of the ATV that crashed killing 4 year old Tailynn Felker have been charged.
Residents Happy Frein Is Captured
UNDATED -- Poconos region residents are voicing relief that life will return to normal after Eric Frein's capture.

A Bellefonte Man Charged With Killing Three Elk Illegally
CLEARFIELD — A Bellefonte man charged with killing three elk illegally pleaded guilty Wednesday during centralized court in Clearfield County.
Happy Halloween From The Sunny 106 Crew
DuBois, Pa - Everyone Here at Sunny 106 wants you to have a safe Halloween
.
Death Penalty Will Be Saught After For Eric Frein


LORDS VALLEY, Pa. — Prosecutors say they will seek the death penalty for a survivalist accused of killing a state trooper in an ambush last month

.

House Fire Claims A Life And Her 2 Dogs
GRAMPIAN, Pa. -- The cause of a fire that ripped through a Grampian home last night and claimed the lives of a woman and her two dogs is still under investigation.
Guns To Be Auctioned Off
GREENSBURG, Pa.
— A western Pennsylvania
coroner is auctioning off roughly
100 guns used in suicides and accidental shooting deaths.
5 Area Schools Recieve Bids For Their Robotocs Program
DuBois, Pa-
A total
of five area schools have received bids to compete in the BEST Robotics Regional's in North Dakota
.
DuBois Area United Way On Track
DuBois, Pa- As of Last week the DuBois Area United Way has reached over 31 percent of it's lofty goal of 420,000.
Parker Dam Draw Down To Start
PENFIELD – The Department of Conservation and Natural Resources is planning a gradual five-foot drawdown of Parker Lake, located in Parker Dam State Park, Clearfield County.
Clearfield Woman Stabs Husband In Chest
Clearfield Pa - Clearfield Police were called to a domestic disturbance at 77 Spruce Grove Trailer Court.
Another Possible Sighting Of Cop Killer
CANADENSIS, Pa. — State police are reporting another possible sighting of the suspect in the deadly ambush of a state trooper.
Expert Finds Computer Searches Damning In Case
PITTSBURGH — Cyanide poisoning searches on the laptop of a man used to kill his wife
.
DuBois Country Club Breaks Ground
DuBois, Pa- THE DUBOIS COUNTRY CLUB BROKE GROUND ON FRIDAY FOR WHAT WILL BE THE NEW COUNTRY CLUB FACILITY WHEN IT IS FINISHED NEXT YEAR.
A Williamsport Man Charged With Murder
NORRISTOWN, Pa. — A Williamsport man has been charged with robbing and killing a suburban Philadelphia man he met on the Internet
.
Little League Baseball Has Found A New Home
DuBois— State-level Little League baseball has found a home in DuBois.
Work To Improve A Section Of Route 255 Continues
Saint Marys – Work to improve a section of Route 255 in the city of Saint Marys is in its final stages.
Bomb Threat Suspects Arressted In Brookville
Through Investigations, multiple suspects have been arrested
in the Brookville bomb scare case.
Jury Selection Begins For Pittsburgh Murder Case
PITTSBURGH — Jury selection has begun in the trial of a Pittsburgh medical researcher charged with fatally poisoning his neurologist wife with cyanide.
Ambush Suspect Spotted, Closing Schools
SWIFTWATER, Pa. – A northeastern Pennsylvania school district is closed after at least two reported sightings of the suspect in a deadly state police ambush.
Tenth Captive Deer Tests Positive For C.W.D.
Harrisburg – The Pennsylvania Department of Agriculture today announced a tenth captive deer has tested positive for Chronic Wasting Disease in Pennsylvania
.
Fire Claims The Lives of 6 Over the Weekend
MCKEESPORT, Pa.— Family members say the sole survivor of a house fire near Pittsburgh lost his new wife, her four children and his father in the blaze.
Second Bomb Threat At Brookville
The Brookville Area School District Confirmed yet another Bomb Threat at their High School late Friday morning.
Possible Sighting Of Ambush Suspect
CANADENSIS, Pa. — Authorities say a rifle-carrying man with a mud-covered face who was spotted in the Pocono Mountains is believed to be the suspect in last month's deadly ambush at a state police barracks.
The DuBois City Police Today Announced Enforcement Activitie
DUBOIS, Pa. – The DuBois City police today announced enforcement activities as part of the Pennsylvania Aggressive Driving Funding Project.
Homeless Man Arrested
SOMERSET, Pa. -- Somerset Borough police arrested 45 yr old David Fazenbaker, The Homeless man been Sought After.
Hunting Open In Areas Around The Man-Hunt
HARRISBURG, Pa. — Hunters may return to parts of the Pennsylvania woods previously declared off-limits after police discovered pipe bombs.

The Clearfield Salvation Army Needs Your Help.
CLEARFIELD – The Clearfield Salvation Army needs your help.

Fire Destroys A Local Home
REYNOLDSVILLE, Pa.--An early morning house fire destroyed a Jefferson County family's home Over the weekend.
PA Cracking Down On Drugs
Pennsylvania has struck an alliance with three other states to collaborate in probes of heroin trafficking.
A Pennsylvania Priest Is Indicted
A Pennsylvania Roman Catholic priest was indicted today in the Western District of Pennsylvania.
Judge Reverses His Ruling
GREENSBURG, Pa. — A Westmoreland County judge has reversed himself.
Trooper Wilson Honored In Brockway
The Brockway area Varsity girls and Boys Soccer teams lined the fields last night to honor a local hero.

Woman Falls To Her Death In A PA State Park
PORTERSVILLE, Pa. — Officials at a western Pennsylvania state park have identified a woman who fell to her death trying to retrieve a camera.

Two Troopers Injured While Searching For Eric Frein
BLOOMING GROVE, Pa. – State police said two troopers were injured in a fall from a tree stand while searching for Eric Frein.

Candle Light Vigil For Missing Local Marine
Ridgeway, Pa. - There was a candle light vigil held last night in Ridgeway for 26 yr old Cpl Donovan Clancy.

The DuBois VFW post 813 is working on re-opening it's doors
DuBois, Pa. – The DuBois VFW post 813 is working on re-opening it's doors again soon.

Johnstown Police Crack Down On Drugs
Johnstown, Pa. – Johnstown Police remain on the forefront of daily drug arrests in their area.
Police Searching For Lancaster Man Accused Of Raping A Child
Lancaster, Pa. - Authorities have issued a warrant for the arrest of a Lancaster man accused of raping a child.
PA Senate Tells Obama the Military Needs More
Harrisburg, Pa. - The Pennsylvania Senate is letting President Obama know that a proposed one percent raise for military personnel isn't enough.
Couple Charged With Death Of 9 Yr Old Son
HARRISBURG, Pa. — A Dauphin County couple has been charged with homicide in the death of their 9-year-old son.
Poachers Shoot Record Elk
Clearfield County - One of the largest Bull Elk ever recorded in Pennsylvania was shot illegally along with two other bulls this month.

LOCAL AREA MARINE MISSING
RIDGEWAY, PA - A Marine from Ridgway has been missing since Friday when he was wading off the beach of an island near Guam.

PA TRUCK DRIVER NAMED HIGHWAY ANGEL
OIL CITY, PA - A professional truck driver from Oil City, Pennsylvania, has been named a Highway Angel by the Truckload Carriers Association.
JEFF TECH STUDENTS ARRESTED
DUBOIS, PA - TWO JUVINILE MALES WILL FACE CHARGES AFTER THE SCHOOL RESOURCE OFFICER AT JEFF TECH FOUND THEM ON THE SCHOOL BUS IN POSSESSION OF ALCOHOL AND WEAPONS.

REYNOLDSVILLE MAN AREESTED FOR MARIJUANA
REYNOLDSVILLE, PA .- A 57 YEAR OLD REYNOLDSVILLE MAN HAS BEEN ARRAIGNED AND SENT TO THE JEFFERON COUNTY JAIL AFTER IT WAS DISCOVERED THAT 54 MARIJAUANA PLANTS HAD BEEN HARVESTED.

Manhunt Continues For Suspect In Police Barracks Ambush
A 10-day manhunt for the survivalist accused of ambushing a Pennsylvania State Police barracks has narrowed to the rural area where he grew up.

Walk A Mile In Her Shoes
All Male Students at Penn State DuBois are encouraged to " Walk a Mile In Her Shoes"
Trucks Collide on I-80
Two trucks collided in the eastbound lanes of Interstate 80 between Brookville and Hazen.
Work to improve a section of Route 255 in the city of St. Ma
St. Mary's, PA - Work to improve a section of Route 255 in the city of St. Marys is moving toward completion as fall arrives
With flu season fast approaching, Penn Highlands Clearfield
Clearfield, PA - With flu season fast approaching, Penn Highlands Clearfield is hosting flu shot clinics at various locations throughout the region
Authorities say they've found items abandoned or hidden by t
Canadensis, PA - Authorities say they've found items abandoned or hidden by the suspected shooter in this month's deadly police barracks attack.
A train carrying passenger vans and cars derailed in Altoona
Altoona - A train carrying passenger vans and cars derailed in Altoona over the weekend
Could Guns Be Coming to Pennsylvania School Districts?
Harrisburg, PA - Could Guns Be Coming to Pennsylvania School Districts?
Trick or treat hours have been set for Friday, October Thirt
DuBois, PA- Trick or treat hours have been set for Friday, October Thirty-First.
FOUR SUSPECTS ARE IN THE ELK COUNTY PRISON THIS MORNING..AFT
ST. MARY'S- FOUR SUSPECTS ARE IN THE ELK COUNTY PRISON THIS MORNING
Troopers Ambushed, One Dead, One Critical
NORTHEASTERN PENNSYLVANIA - A late-night ambush outside a State Police barracks in Pennsylvania's rural northeastern corner left one trooper dead and another critically wounded Saturday night.
Downtown DuBois Revitalization Group Achieves Accreditation
DUBOIS - Downtown DuBois Revitalization Group (DDRG) has achieved accreditation as a 2014 National Main Street program by meeting or exceeding revitalization performance standards set by the National Main Street Center (NMSC).
Train Hits Vehicles
PHILIPSBURG - A train struck 2 vehicles near Phillipsburg over the weekend.
Vehicle Crash on Kersey Road
PUNXSUTAWNEY - A Punxsutawney man sustained moderate injuries in a two-vehicle crash yesterday in Elk County
.
Woman Charged With Conversion Of Government Funds
A 44-year-old Somerset County woman has been charged with conversion of government funds after she allegedly received and cashed Social Security checks to which she was not entitled.

GE HIRING IN WESTERN PA
GE Transportation says it's hiring 50 machinists to for a diesel engine plant in western Pennsylvania.
Audio Recordings To Be Used On State College School District
STATE COLLEGE-The State College Area School District's board approved a proposal to allow audio recordings on school buses and school vehicles.
Brockway Area School District Meets
BROCKWAY - Brockway Area School District is making a change to its Open House for parents this year.
House Fire in Bradford
BRADFORD - The New York State Fire Marshall and Bradford police and fire departments are investigating the cause of a fire Thursday morning in Bradford.
New Information on Alleged Kidnapping
LUTHERSBURG - New information from the Pennsylvania State Police in the alleged Luthersburg Elementary kidnapping case
Sunny Jar of Money Donated
DUBOIS – With no correct guess, the Sunny Jar of Money was donated to Make-A-Wish.
Local Author to Speak
BROCKWAY - A New York Times best-selling author and DuBois native is coming to Brockway to speak.
Severe Storms
SANDY TOWNSHIP - Strong storms in Jefferson and Clearfield County knocked down trees and power lines in the area last night. Sandy Township reported several trees down that created some damage.
Kid Reports False School Shooting
ST. MARYS - St. Marys Police Department and the State Police, say the individual who placed the 911 calls reporting people being killed at the St. Marys Area High School was identified as a 9 year old juvenile from Elk County.
Pickup Truck Destroys House
RIDGWAY- A pickup truck crashed into a house Tuesday in Elk County. The crash happened around 11 a.m. along North Broad Street in Ridgway.
Baseball and Softball Return to Campus
DuBOIS – For the first time in two decades, Penn State DuBois students will have the opportunity to participate in America's pastime as an official campus activity. Chancellor Melanie Hatch has announced that both baseball and softball programs will be resurrected, and the first Penn State DuBois teams will take to the diamond in the Spring of 2016.
Updated 12-Year Transportation Program
HARRISBURG -
Governor Tom Corbett announced today that the State Transportation Commission, building on the Act 89 transportation plan, has updated Pennsylvania's 12-Year Transportation Program with a sizeable boost in much needed transportation improvements.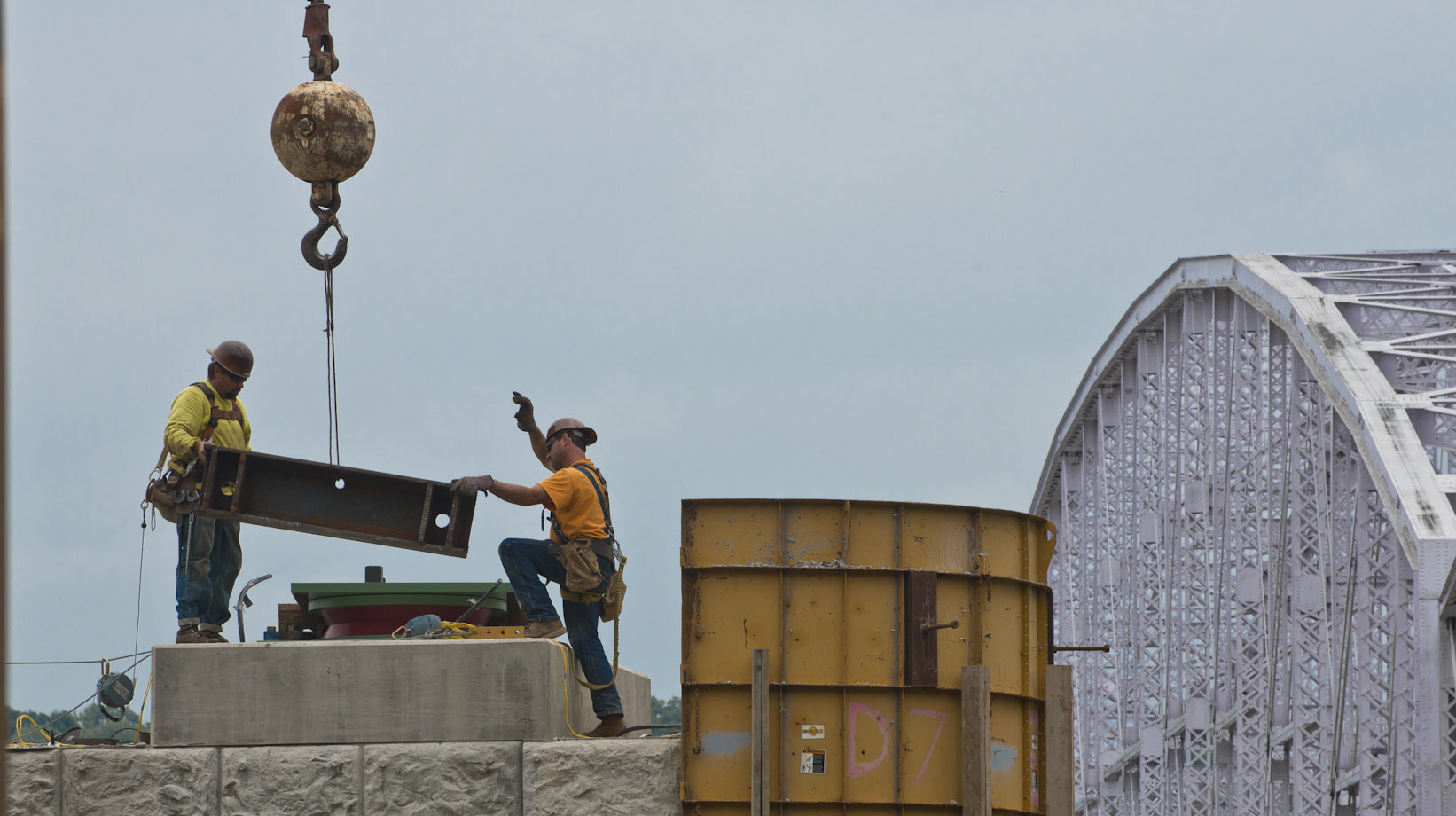 More...